---
These easy recipes could save you big bucks!
Homemade Nutrition Drinks
by Jonni McCoy
---
Jonni,
I was wondering if you knew a way to make homemade Ensure. My son, age 10, has an autism spectrum disorder. He has stopped eating and is dependant on Ensure (a fluid meal replacement drink) to live. Ensure is very expensive when used in large amounts like we do. My son's preference is to the strawberry flavor.
Dana
Dana,
Many of the nutritional drinks are just a base drink (milkshake, fruit shake, etc.) mixed with protein powder. So there are a few ways to tackle this replacement more frugally than those bottled drinks.
If milk is tolerable, you could purchase any instant protein drink mix sold in bulk that has instant milk in it. This might include Carnation Instant Breakfast powder, HerbaLife Protein Drink Mix, Slim Fast mix, or many of the mixes sold in health food stores. Those, added to milk, would make a good replacement.
But, there is an even more frugal way to go. You can make these drinks yourself with ice cream, milk, fruit (or chocolate mix) and protein powder sold in bulk at health food stores. If milk is not tolerable, you can use soy-based protein drink mixes, also sold at health food stores, and make drinks yourself using soymilk instead of cow's milk.
Below are some recipes for various types of shakes using milk or just fruit.
I recommend adding some supplements to the drink since he is not getting any nutrients from plants or grains. I would add Omega-3 oil for brain and nerve function (very important for him), wheat germ, and vitamin powder at a minimum. There are other supplements that are important as well. If he continues on this for much longer, please see a nutritionist for other supplements that he is missing and needs such as vitamin E, C and B's.
You might also ask you doctor for a prescription so you are paying less, or even ask for free samples that he receives from the drug manufacturers. Hope that helps!
Jonni
editor's note: If your doctor has specifically suggested Ensure, you'll want to check any homemade or cheaper substitute with him. While saving money is good, you'd never want to put your son's health at risk.
Protein Fruit Shake
1/2 cups frozen fruit (or fresh fruit plus 4 ice cubes)
Note: The frozen fruit gives the shake its thickness. Ice can be added if using fresh fruit, but it will dilute the drink.
2/3 cup whole milk
1 T. sugar to taste
2-3 T. protein powder
Optional, but recommended:
2-3 tablespoons wheat germ
1/2 tsp. Omega 3 oil
Vitamin powder (follow directions on can)
Assorted Protein Drinks photo from Shutterstock
Protein Fruit Drink (milk-free)
1/2 cup frozen fruit
1/2 tsp. vanilla
1/2 cup juice or water or soymilk
1 T. sugar
2-3 T. protein powder
Mix well in blender.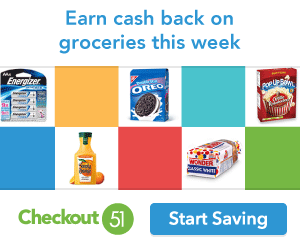 Ensure Substitute
1/4 can sweetened condensed milk (adjust to taste)
1 tsp. vanilla
1/2 cup fresh strawberries
1/2 cup whole milk
2-3 T. protein powder
Mix well in blender.
Optional, but recommended:
2-3 tablespoons wheat germ
1/2 tsp. Omega 3 oil
Vitamin powder (follow directions on can)
---
Jonni McCoy is the author of several frugal books, including Miserly Moms and Miserly Meals. You can visit her website at www.miserlymoms.com.
Take the Next Step:
Could spending 5 minutes reading a newsletter twice a week save you time and money every day? Dollar Stretcher Tips readers think so. Subscribe and find out how many ideas stretch your day and your dollar! Subscribers get a copy of our ebook Little Luxuries: 130 Ways to Live Better...For Less for FREE.
Better than coupons. Shop smart with great cash back offers on your favorite brands at your favorite grocers. Join Ibotta today.