---
Make using up leftovers easy with fridge Purge and Plan
Using Up Leftovers: Fridge Purge and Plan
by Donna Miller
---
Our fridge (refrigerator) is a 17-year-old, side-by-side fridge/freezer. It's narrow. The light does not work. It actually won't turn itself off when the door is shut, thus heating up the fridge, which, of course, is quite counterproductive. So rather than replace the whole mechanism on this 17-year-old appliance, we have a dark and often scary refrigerator.
I say "scary" because, well, not only is it dark, but also the darkness and narrowness of it lends to things being pushed way back into the recesses of the abyss and hiding indefinitely. If I wait too long to dive into the depths of the dark narrow fridge, I find a plethora of "science experiments," such as a tiny bag of olives now smashed to oblivion, the last bit of pineapple that is fermented into something at about a 19% alcohol level, homemade pizza that has fallen out of its baggie and turned to a concrete wedge. So with the scary thoughts of what I'll find in mind, I do one thing every week and that's a Fridge Purge and Plan.
Now it doesn't keep the fridge from hiding things. It just keeps them from growing into nondescript items, and thus it saves me money!
Young Woman Food Choosing photo from Shutterstock
My Fridge Purge and Plan is on the calendar each week the day before I make my weekly menu and list from the sales flyers. I need to have these items handy:
Tupperware, freezer bags and the perpetual freezer soup container
Room in the freezer (we have two others besides the side-by-side)
A slow cooker ready and plugged in to go
I pull out all of the shelf items and find what I have that needs using first. These items go onto the earliest menus for the next few days and we use them up. I put them now at the front of the fridge, so I know where they are for using early on in the week.
Anything that can be made into a soup or stew (two nights of left over green beans, corn, potatoes, squash, peas, so on) goes right into the slow cooker and dinner is now also made. If I don't want to do the slow cooker that night, all this goes into my perpetual freezer soup container.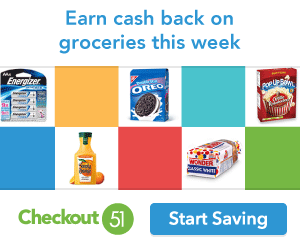 Last, if I know we won't use it soon, it goes to the freezer. I usually re-package/label it so I know what it is and when I need to use it from there.
Doing the Fridge Purge and Plan or the Freezer, Fridge and Slow Cooker Shuffle helps me in a few different ways. First, it helps me to plan a frugal budget for the week's meals, but then it also helps me keep my fridge less scary and stretch what I already have into more meals. We can't use them if they rot in the obscurity of the deep dark chasm that is my frightening fridge.
Clean out your fridge while using leftovers and save money. How cool is that?
---
Donna Miller is an author, teacher and entrepreneur. Her favorite roles are that of wife and mother to three home-school graduates. The Millers own and operate Millers Grain House, which offers organic and chemical-free whole grains, Bosch mixers, the NutriMill, instructional tutorials, recipes and more.
Take the Next Step:
Share your thoughts about this article with the editor.
Tools for Reducing the Food Budget