---
Flavored oatmeal at home for a fraction of the cost
Tasty Alternatives to Individual Flavored Oatmeal Packets
TDS Reader Contributors
---
Flavored Oatmeal Packets
I love the individual serving flavored oatmeal packets. They're convenient, quick and they taste good. Great for a fast breakfast when I need to get out the door. But, I'm looking for ways to reduce my grocery bill and those little oatmeal packets seem pretty pricey. What can I do to get the same flavor and convenience without spending the money?
Oatmeal Annie
A Dash of Flavor
I use a few drops of flavor extracts that I have on hand for baking. My favorites are vanilla, coconut, and almond.
Cindy
Open Up Your Favorite Pack
Ok, I admit it. I took apart a pack of instant flavored oatmeal and measured. The flavor I liked had maple, walnuts and chopped dates. The pack of oatmeal had approximately two teaspoons of chopped dates and one teaspoon of chopped walnuts. The oatmeal was less than a measured serving from the economical tall canister of oatmeal on my shelf. So I measured out a week's worth of oatmeal servings in snack bags. To each bag, I added one teaspoon of chopped walnuts and two teaspoons of chopped dates. For the maple flavor, I added 1 1/2 teaspoons of brown sugar and a pinch of salt. In the summer, my job switches to four ten-hour shifts, so this is my morning coffee break breakfast. For me, the first day wasn't quite the same, but by the end of the week, my taste had adjusted and this works fine for me. I am sure by looking at the ingredients anyone can make "instant oatmeal" bags too.
Kim
Bowl of Hot Oatmeal photo from Shutterstock
Add a Bit of Peanut Butter
I don't find making regular quick oats any more difficult or time-consuming than instant. Plus, it's much cheaper, the varieties you can make are endless, and it's probably healthier too, since I don't add as much sugar as the packets contain.
For one hearty portion (probably the equivalent of two packets of instant) of flavored oatmeal, I start by putting a half-cup of quick oats and one cup of water along with a dash of salt in my oversized microwavable soup mug. From there, you can add whatever flavorings you like. My favorite combo is raisins, brown sugar and cinnamon, occasionally with a little diced apple added for good measure. But you can add anything you like and have on hand from bananas to berries to chocolate chips! Microwave for two to three minutes or until cooked to your liking, top with some milk or a pat of butter if you like, and that's it.
One trick to give the oatmeal more staying power with a cheap boost of protein is to add a tablespoon of peanut butter (easier to stir in after cooking so it melts into the oatmeal). It adds a subtle, rich and creamy flavor, but it isn't overwhelming to other ingredients in that amount. It keeps you full longer, especially if you don't add milk with the protein that affords.
Especially now that cool weather is (hopefully) right around the corner, it's time to start thinking about one of the most healthy, versatile and affordable hot breakfasts you can make!
Cheryl
Keep Flavored Oatmeal Exciting!
Just determine the flavor you are going for and add a touch of spice or ingredient that gets you there. If you like cinnamon, add that with a touch of brown sugar for a deeper flavor. If cinnamon is not enough, try pumpkin pie spice. Add some maple syrup instead of sugar. Buy some dried cherries, cranberries or other dried fruit. If you have a fresh apple around, just grate it into the oatmeal before cooking. Of course, for crunch, any chopped nut or coconut adds texture. Everyday can be different with what you have on hand!
Ruth
Quick, Easy Nutrition
Each morning, I have flavored oatmeal at my desk. I found a really simple way to make it.
3/4 c. oats
1 packet artificial sweetener
1 T (or more) cinnamon
Add water to your desired consistency. I use the water out of our water cooler, so it's already hot and I can get a good idea of how full to fill my bowl. Add some blueberries, strawberries, sliced apples, raisins, etc., and you have a quick, easy, nutritious breakfast with a lot less sugar and calories than pre-packaged oatmeal!
Angie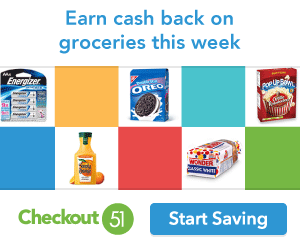 Add a Bit of Protein and Sweetness
I add a tablespoon each of peanut butter and strawberry preserves. The peanut butter adds protein and the preserves add a bit of sweetness (you can use any flavor preserves or any type of nut butter you like).
DW
Let Each Family Member Mix Favorite Flavorings
To add a variety of flavors to your quick cooking oatmeal (and avoid the expensive oatmeal packets), we designate a small jar for each member of the household. In the jars, each person can mix their favorite sweetening, spices, nuts and dried fruit. Each child and adult can add their preference before or after cooking, depending on your preparation. Some suggestions are white or brown sugar, cinnamon, raisins, chopped walnuts, etc. Let your creativity develop new breakfast experiences. After the jar is empty, the family can change or continue with favorite flavors. Look at packets at the supermarket for ideas or change with the seasons.
Joan
Not Just for Coffee
I use flavored French vanilla syrup (the ones for coffee and tea) to flavor my plain oatmeal. The nice thing is that it comes in sugar free.
Reader from Zionsville
Reviewed September 2017
---
Take the Next Step:
Better than coupons. Shop smart with great cash back offers on your favorite brands at your favorite grocers. Join Ibotta today.
Continue to trim food costs by visiting our food & groceries section to get tips and tools for keeping more of your hard-earned dollars in your pocket.
Join those who 'live better...for less' - Subscribe to The Dollar Stretcher newsletter, a weekly look at how to stretch both your day and your dollar! Subscribers get a copy of our ebook Little Luxuries: 130 Ways to Live Better...For Less for FREE!
Share your thoughts about this article with the editor.
Tools for Reducing the Food Budget