---
How to have a frugal Thanksgiving feast
Thanksgiving: Food
---
Enjoy a Guilt-Free Holiday
With Thanksgiving, the whirlwind of eating, buying, eating, decorating, eating, wrapping, baking, and eating begins. If you're trying to stick to weight loss goals or just want to avoid extra holiday pounds, try these tips for some guilt-free gobbling.
Pie Baking Tips and Recipes
If you love to bake and have the time to do so, then go for it, but don't feel guilty if you can't. There are many ways to get homemade taste without as much work. Here are some pie baking tips that bakers and non-bakers alike will love!
Thanksgiving Dinner for Less
It's hard to find money-saving ideas for Thanksgiving dinner because it doesn't get much cheaper than a turkey dinner! Still, here are a few ways to save. Enjoy!
Save on Turkey Day Entertaining
Unfortunately, Thanksgiving doesn't always come cheap. There are many ways to overspend when hosting the festivities. Fortunately, there are just as many ways to save.
Plan Ahead for Holiday Meals
It may not be cold enough for sipping eggnog yet, but it's the perfect time to start planning holiday meals. With crazy food prices and the maddening shopping rush that's coming, you'll be thrilled you thought ahead.
10 Ways to Save on Thanksgiving Dinner
Here are 10 easy ways to keep Thanksgiving dinner expenses down and save a little cash for the next holiday right around the corner.
Thanksgiving Feast photo from Shutterstock
Putting Thanksgiving Leftovers to Good Use
You really can't eat another bite, but you definitely can't throw it away. But what do you do with it? Put the guilt on hold because here are some fantastic ideas you'll love.
Make-Ahead Recipes to Freeze for the Holidays
Along with trimming your tree in the next few weeks, trim down your kitchen time over Thanksgiving and Christmas with these great recipes.
Make-Ahead Thanksgiving Turkey
Whether you believe it or not, it's possible to roast a turkey ahead of time and store the cooked meat in the freezer to reheat and serve on the big day. With these simple freezing and reheating instructions, you'll have moist, delicious turkey.
Holiday Dinner for Two
Even a small turkey is too much for dinner for just a few unless you want leftovers for weeks to come. But, there are solutions. It's easy to cook an elegant meal for a two to four people.
Pumpkin Pie photo from Shutterstock
Feast on These Thanksgiving Savings
If you've planned a Thanksgiving feast, you know that the cost of everything can add up pretty fast. Here are some practical ideas for saving money on your holiday celebration.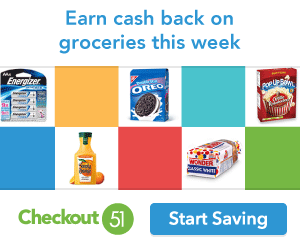 Thanksgiving Stuffing Recipes
Holiday Leftover Ideas
Gourmet Turkey Safety
Frugal but Elegant Thanksgiving
Tools for Reducing the Food Budget