---
'Healthy' eating can actually help your budget
'Real Food' on a Budget
by Vickilynn Haycraft
---
What is real food? "Real Food" refers to food that is not processed, or is minimally processed and thus healthier for us because the nutrients are more intact. Whole grains, fresh fruits, fresh veggies unrefined sweeteners etc. are in the category of real food.
It is not hard to slowly start using less white flour and sugar and skipping the cans of "cream of something soup" and eating more healthy foods. However, if you have been discouraged by the higher cost of natural foods, the good news is, you can actually eat more healthy food and not blow your budget. All you will need is a little planning and a little informed shopping.
The same principal usually applies with health food stores and co-ops as it does with grocery stores; the more processed the foods, the higher the price and less healthy in terms of nutrients.
My first suggestion is one that most have heard before, but it bears repeating; avoid the convenience items, packaged dinners, mixes and pre-processed foods. For example, for the best savings, instead of buying cans of beans, try making refried beans at home. Instead of plunking down cash for drink mixes, canned soups or packaged cereals, (very high-cost items) these are all simple to make at home and will save you a bundle if you make them from scratch.
Another suggestion is to try some of my quick, easy, family-tested "real food" recipes and keep more of your money where it belongs in your wallet!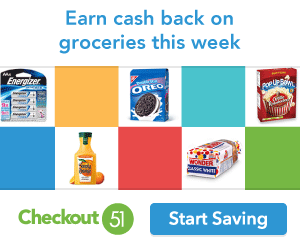 This recipe comes from the book written by Shonda Parker and myself, Naturally Healthy Living/ Real Food for Real Families.
Quick Chicken and Brown Rice Stove-Top
This recipe does double-duty and saves time and money!
3 cups brown rice, dry
7 cups water
2 tablespoons chicken seasoning -- * recipe given
1/2 medium onion, chopped
2 cups chicken, cubed (optional) * see note
1 16 ounce can sweet peas (or fresh or frozen)
1/4 cup soy sauce, low sodium
2 cups water
6 large potatoes, cubed
1/2 cup milk or homemade chicken broth
Place 3 cups dry brown rice in a large pot. Add 7 cups cold water, 1/2 onion and 2 tablespoons chicken seasoning. Add 6 raw, peeled, cubed potatoes.
Bring to a boil. Cover, lower heat and simmer 45 minutes until most of the liquid is absorbed, but the rice is tender. Add chicken, (break up pieces) soy sauce, peas, and milk or broth. Mash the cooked potatoes for a thicker sauce. Add up to 2 cups of additional water, broth or milk if too thick. Mix well. Salt and pepper to taste. Serve hot.
Serving Ideas : Serve with fresh whole grain bread, spinach salad and fresh fruit.
*Homemade chicken seasoning:
1 cup Nutritional yeast flakes
1 tablespoon salt
1/2 teaspoon powdered ginger
1/2 teaspoon turmeric
1 teaspoon black pepper
1 teaspoon marjoram
1 teaspoon tarragon
1 teaspoon paprika
1 teaspoon rosemary
2 teaspoon sage
2 teaspoon celery seed
2 teaspoon thyme
2 teaspoon garlic powder
2 teaspoon onion powder
Mix well and store in glass jar tightly closed. Use as a broth or as a seasoning in recipes instead of bouillon.
* The meat is optional. It tastes great without it and we use this for a flavorful side dish or a quick meatless main dish. When I use chicken, I use any leftover cooked chopped chicken or turkey.
* You can use one to two cups leftover mashed potatoes instead of cooking raw potatoes.
* If you want to jazz it up a little, you can add mushrooms, carrots or any veggie. Cook until tender (or use leftovers from fridge) add to chicken and rice.
Chicken and Brown Rice Patties
Take 1/2 of the recipe above, cooked and add:
Add 2 eggs, beaten
1 to 2 cups whole grain flour
2 to 4 cloves garlic
2 tablespoons Dijon mustard
1 tablespoon soy sauce (optional)
salt and pepper
Mix all ingredients well. Make a stiff mixture, adding more flour if necessary.
Place mixture in 1/2 cup amounts on heated non-stick griddle or oiled cast iron frying pan, or baking sheet sprayed with olive oil. (We use a George Foreman electric grill) Cook until browned well on the outside and firm (but not dry) in the middle, about 10 minutes. If using a pan or baking sheet, be sure to flip patties carefully halfway through cooking to brown on both sides.
---
Vickilynn Haycraft is a magazine columnist for Naturally Healthy magazine, the co-author of Naturally Healthy Living/ Real Food for Real Families (Shonda Parker and Vickilynn Haycraft - Loyal Publishing) and the author of Wrap It Up! Making sensational wrap breads at home! (Apples of Gold Publishing). Copyright Vickilynn Haycraft All Rights Reserved
Take the Next Step:
Better than coupons. Shop smart with great cash back offers on your favorite brands at your favorite grocers. Join Ibotta today.
Discover savvy ways to trim the fat from your food budget by visiting the Dollar Stretcher Library.
Join those who 'live better...for less' - Subscribe to The Dollar Stretcher newsletter, a weekly look at how to stretch both your day and your dollar! Subscribers get a copy of our ebook Little Luxuries: 130 Ways to Live Better...For Less for FREE!
Tools for Reducing the Food Budget