---
How to make homemade frozen biscuits
Homemade Biscuits Recipe
---
Like the Convenience but, Hate the Cost of Frozen Biscuits?
You know those canned biscuits that you buy in the refrigerator section at the local grocery store? Well, I was wondering if anyone knows of a good recipe for biscuit dough that can be stored. My family eats a lot of biscuits and I use the canned biscuits in recipes for almost everything. I don't have the time to mix up a batch and roll it out when I only have 20 minutes to feed a starving family. My basic idea is to make up a large batch (say two weeks' worth) and cut the biscuits out and lay the individual biscuits between wax paper and wrap a roll of ten in aluminum foil. I need to find a recipe that would be good for storage in the fridge and that would make good buttery biscuits. Let me know if you have any suggestions.
Rebecca H.
Prepare Ahead for Versatility
This is in response to the query about preparing biscuits in advance and refrigerating them:
I am not aware of a method for doing what you ask, since the active leavening ingredient in biscuits is baking powder, which is only active for a short time after moisture is added to the mix. (The reason the canned biscuits work is because of all the chemical additives.)
But here's what I do: Make your dry biscuit mix and cut in the margarine or oil. Store the mix in a Tupperware-type container in the refrigerator or freezer. When you are ready to bake, begin to preheat the oven, measure out your dry mix (just like Bisquick!) and then mix in your liquid. And then, rather than rolling out the dough, make drop biscuits. Just drop by rounded spoonfuls on an ungreased baking sheet and bake according to your recipe. The biscuits will not be perfectly formed, but they will be delicious, and it will be obvious that they are homemade--which I consider a plus!
You can also add extra tasty ingredients like grated cheese or herbs--whatever is compatible with your planned meal. Drop biscuits are very adaptable. You can even sprinkle the tops with sugar before baking and use them as shortcakes with strawberries or peaches and cream. You can drop them on top of prepared pie filling and bake--and presto! Fruit cobbler! Inexpensive, healthy, and convenient... what more could you ask?
RM
Freshly Baked Homemade Biscuits photo from Shutterstock
Healthy and Delicious Biscuits
2 cups organic unbleached white flour
4 tsp. aluminum free baking powder
3/4 tsp. real salt
1/2 cup margarine, placed in freezer for 30 minutes prior to use
3/4 cup plain soy milk, cold
In a medium sized mixing bowl, combine the dry ingredients and whisk together to distribute evenly. Add the margarine to the bowl, slicing into chunks as you go. With a pastry cutter or 2 knives, cut the margarine into the flour until the butter is in about smallish pea sized bits. Sprinkle the soy milk over top (don't use quite all of it, you might not need it) and mix quickly with a fork, until the dough forms a ball. If it won't stick together properly, add a few more drops of soy milk until it holds together. Gather the dough together and work it very briefly with your hands (it should not be completely smooth, and if you play with it too much you will end up with tough biscuits). On a lightly floured surface, roll the dough to about 1/2 inch thick. Cut the dough into pieces with a pizza cutter) Arrange biscuits on an ungreased cookie sheet and chill them out for about half an hour while you make whatever else you are having for dinner, and preheat the oven to 450 degrees. Once the biscuits are chilly, pop them in the oven for roughly 10-12 minutes, or until they are lightly golden and their irresistible fragrance permeates the kitchen. Serve hot.
MG
Biscuits in the Freezer Section
I don't have a made-from-scratch recipe for you, but I do have another suggestion you might try. I've discovered biscuits in my grocery's freezer section that when baked are as good as home made. They come in a clear plastic bag where you would buy frozen pastry pie shells. The name of the biscuits is "Mary B's" and the name, etc. is written in red. They aren't expensive and you can bake them straight from the freezer without defrosting. Easy directions on the bag. Most large grocery chains carry "Mary B's" biscuits.
JM
Quick and Unusual Biscuit Recipe
Here is a very easy recipe for biscuits that takes less then 5 minutes to make and dinner can cook while they are baking.
2 cups self rising flour
1 cup milk
1 tablespoon mayonnaise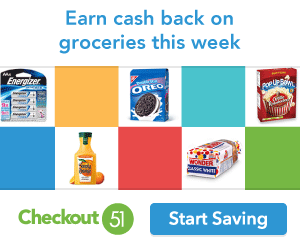 Stir up and pat out on flour surface and make as big or small as you want. Preheat oven to 375 and cook about 15 minutes depending on where you live and how your oven works.
My husband doesn't like mayo but loves these and I make a lot.
EM
Help in Finding a Bisquick Recipe
Check out the website: topsecretrecipes.com. I have found recipes for almost everything, including Bisquick! If you don't find your recipe for biscuits in the recipe search, check out the bulletin boards. The people there are wonderful and share freely.
Barbara
A Tasty Recipe
Got this recipe from Cliff House Inn in Jasper, AR. My family loves them. Only problem is...they don't last long enough!
Angel Flake Biscuits
1 pkg. dry yeast (1 T)
2 T warm water
1 C Crisco
2 C buttermilk
5 C flour
4 T sugar
1 t soda
3 t baking powder
1 t salt
Cut shortening into dry ingredients then add yeast and buttermilk. Knead to Dough consistency. Roll out to 1/2" thickness; cut with cutter. Melt Butter...Dip biscuits in melted butter and fold in half. Freeze 12 to a pan. Do not thaw. Bake at 350 degrees 30 minutes or till brown. (I scrape them off the pan after frozen and store in ziplock bag in freezer until needed).
KP
---
Take the Next Step:
Share your thoughts about this article with the editor.
Money-Saving Opportunities