---
Containers for Frozen Foods
---
What's Best Choice for Frozen Food Containers?
I want to begin the "once a month cooking" that I hear so much about. What kind of containers do most people use to freeze the food? I was thinking of buying a Food Saver, but I wasn't sure if their bags would be more or less expensive than Ziploc bags.
Vanessa
Loves a Frozen Food Saver
I love my Tilia Food Saver. The bags can be reused by washing them. Of course, I would not use ones that had raw meat in them. Tip: wash the bags immediately after use. I use a bleach solution and let them air dry as you would your regular baggies. The manual will also give you instructions on how to wash the bags.
I have found that my local Sam's club carries the bags at substantial savings. Also I would recommend that you get the model with the jar sealer attachment. Mason jars are relatively cheap and totally reusable.
Deidre
Plastic Food Containers photo from Shutterstock
Gladware Containers Are Convenient
I have done the math on the "food saver" system using the prices in my area (Rhode Island) and I really do not see it as much of savings. Instead, I have chosen to use Ziploc freezer bags (bought on sale and with coupons, of course) for about half of everything I freeze. I cut down on cost by reusing any bag that has not contained raw meat.
For the other half, I use "Gladware" containers, which are easy to stack and are space efficient if you make a point of buying the square shaped ones, as I do. Even if the containers have contained raw meat, it is easy enough to run them through the dishwasher to disinfect them and reuse them again. I like the fact that they come in a variety of sizes and can be put in the microwave.
I find that it is easier to bring lunches from home when using the Gladware, too, because I can package some of the food in single-servings and use the microwave at work to re-heat.
Jennifer
Ziploc Bags Work Well for Frozen Foods
I like all sizes of Ziploc bags. I fill then get the air out and lay them flat to freeze on a cookie sheet. When frozen I remove them off of my cookie sheet then stack them up and store. I can get more Ziploc bags stacked up in the same amount of space then any kind of storage containers.
Sherry
Tupperware Has Many Advantages
One of the best things for storing food in the freezer is Tupperware. It may cost a bit more than other items but the benefits are endless. Plastic bags in the freezer do not stack well. Eventually, you will open the freezer door and bags will fall out in every direction. Plastic bags are disposable and eventually over time you will spend more on them than on the Tupperware. Tupperware containers are also airtight and liquid tight. The Rock 'N Serve and CrystalWave containers can go from freezer to microwave to table to dishwasher. No need to dirty other dishes.
Gail
Food Saver Does Just That
There is no comparison between plastic freezer bags and the Food Saver system. I would recommend investing in the Food Saver system. Food can be frozen for a year without freezer burn. The Food Saver bags can be washed and reused too - although I don't reuse the bags if they contained raw meat. You can also buy regular wide mouth canning jars (Acco sells them) to use with the Food Saver system. To see how the Food Saver system works, place marshmallows inside the canning jar and watch the marshmallows expand. Food Saver keeps the canning jars fresh for weeks but not months in the refrigerator. Cheese and leftovers are great for the Food Saver system. If you don't want the food pressed down so tightly place the food in a plastic container with the lid angled and place inside the Food Saver bag.
Joyce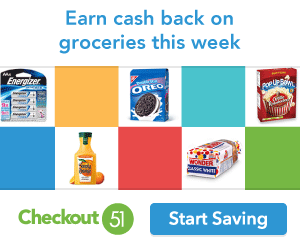 Free Containers
I save all the whip topping containers for the veggies, line a 9 x 13 pan with aluminum foil. Put the entree inside and freeze it. Take out entree once it is frozen solid and slip it into a cereal box liner. I tape the liner shut, getting rid of all the air by using a straw. I then write the name, date, and other items for the entire dinner & stack in the freezer.
Candy
Take the Next Step
Could spending 5 minutes reading a newsletter twice a week save you time and money every day? Dollar Stretcher Tips readers think so. Subscribe and find out how many ideas stretch your day and your dollar! Subscribers get a copy of our ebook Little Luxuries: 130 Ways to Live Better...For Less for FREE.
An organized home can save you quite a bit. The Dollar Stretcher's Guide to an Organized Home can help you save both time and money getting organized and staying organized.
Share your thoughts about this article with the editor