---
Don't chicken out!
Textured Vegetable Protein Recipes
---
Tips for Using TVP?
I've been trying to cut my food bill by cooking with TVP (textured vegetable protein) instead of meat, but I'm not ready to go completely meatless. Does anyone know how best to combine TVP and meat in recipes that you currently use? I'm not sure when I should add the TVP granules to the recipe to get the most flavor into the unflavored TVP. I've also heard that it freezes well. Does anyone have experience freezing dishes containing TVP? Help!
Thanks
Meredith
TVP Recipes
I recently purchased a cookbook, Miserly Meals,
by Jonni McCoy. She gives several good recipes for incorporating TVP into your meals as well as a few other vegetarian meals along with the meat dishes for those of us not quite ready to go all the way.
Karine
Various Uses For TVP
I always use TVP instead of ground beef in spaghetti sauce, tacos, sloppy Joe's and chili. The reason TVP is great in these recipes is that it absorbs the liquid and flavor from the sauce so you need to add extra water. About a cup of TVP "grits" and a cup of water added to the sauce after the flavors are blended (cook your homemade sauce for a few minutes to combine flavors) is probably equal to a 1/2 pound of browned ground beef in a recipe. I add a couple of tablespoons of olive oil to the sauce to make it a little more rib-sticking and filling (the good fat). I have not experienced any problem with freezing and reheating TVP. Visiting children (very tough food critics) have never had a complaint about replacing meat in these recipes with TVP.
Textured Vegetable Protein photo from Shutterstock
TVP is great for camping trips since it is lightweight and no refrigeration needed. Tofu is another easy veggie protein to use. For best results, remove the block of tofu from the package onto a sandwich plate. Place another plate upside down on top of it and set a can of soup or something on top of that. Leave this for about 5 minutes while you prepare other parts of the meal. Now, drain the liquid from the plate and your tofu is ready to use. Cube it for soup, slice it to fry in soy sauce, squish it up to use like ricotta in lasagna. If you freeze it and thaw it before cooking it becomes chewier like meat for "chicken" salad or soups. Right out of the box it is more like Spam in consistency. Neither tofu nor TVP have any flavor on their own. Be creative in ways to add flavor from soy sauce, tomato sauce, Worcestershire, etc.
Baked tofu is available in the cold case (usually with the vegetables) in Italian or Asian flavor. It is ready to eat and yummy. Slice it cold for sandwiches, cube it and throw it in stir-fry. Place slices in a baking dish, cover with spaghetti sauce, sprinkle mozzarella (or soy mozzarella) and grated parmesan cheese on top and heat for a few minutes in the microwave for tofu parmesan.
RP
Start Gradually
I have cooked with TVP for years. First off, if you are putting it in a dish containing beef, start with 3/4 beef to 1/4 TVP. Soak the TVP in a bit of bouillon (use one of those overly salty cubes in a cup of water or so) for a few minutes first. Gradually cut down the proportion of beef to TVP until you get to a point that's comfortable for you and your family. I find that TVP works best in dishes which are already well seasoned such as spaghetti sauce. In that case, add it in to the last 15-20 minutes of cooking. Cook it too long and it disintegrates! You can easily freeze dishes containing TVP without noticeable changes in either flavor or texture. My main use for it is in either spaghetti sauce, as I said, or in casseroles with sauce and a carbohydrate such as rice or pasta or bread
Molly
Quick TVP Recipes
I am a vegetarian and I use TVP (Textured Vegetable Protein) in cooking all the time. Just because I am a vegetarian doesn't mean I always want to spend hours cooking meals. I buy Hamburger Helper often and use the TVP rather than meat in the recipes. The difference is I don't have to cook it first in oil then add other ingredients. I add it towards the last after all the liquids are already in the dish, but before it is cooked. I also add extra chopped veggies to these dishes, which add moisture so I don't usually have to allow much extra liquid for the TVP.
You can use TVP in just about any recipe that calls for hamburger or other small bits of meat since they sell different flavors of it like beef, chicken, ham, etc. It can be used on pizza also, but should be mixed in with the sauce so it absorbs moisture while cooking.
Linda
TVP Freezes Well
If the dish I'm making calls for a lot of liquid I reconstitute TVP with less water. It will soak up the other liquid in the dish while it cooks and will give the TVP better flavor. I usually add it just like I would ground beef to a recipe. I've been told that a cup of dried TVP will equal a pound of ground beef when reconstituted. My favorite thing to use TVP in is for sloppy Joes. TVP does freeze well. I often make chili, Mexican casserole and lasagna with TVP and freeze for use later in the month.
Leslie
A Great TVP Recipe for Chili
I've frozen both soups and vegetarian meat loafs containing TVP successfully. I admit that I don't like the taste of plain TVP in dishes like meat loaf, but I add equal parts of a meat substitute like Morningstar crumbles to reconstituted TVP to make it more economical. If I were using it along with meat I would reconstitute my TVP (1-cup TVP to 1 cup hot water) and cook it along with my meat. I've made very tasty dinners of sloppy Joes, vegetarian meat loaf, chili's, and soups by just using TVP. I use the granule type for sloppy Joe's and meat loaves and the chunk type for soups and chilis.
One of my family's favorite cheap recipes for TVP is a vegetarian slow-cooker chili. You could easily do equal parts cooked hamburger and dry TVP for this recipe. I try to use up whatever bits of leftover ketchup, tomato sauce, onion, and green peppers I have at the same time.
Vegetarian Slow-Cooker Chili
1 can (or 2-3 fresh) diced tomatoes
1-2 cans of beans
1 cup dry TVP
1/2 cup chopped onion
1 chopped green pepper
1-2 cloves of diced garlic
1/2 tbs. taco or chili seasoning
Salt, pepper, and garlic powder to taste.
Place all ingredients in the slow-cooker. Fill the bean/tomato cans 1/3 full to rinse out in the slow-cooker. This will help reconstitute the TVP while cooking.
Cook on low for 8 hours or on high for 3-4 hours.
Add cheddar cheese, chopped onion and crackers as a topping if you desire.
Jon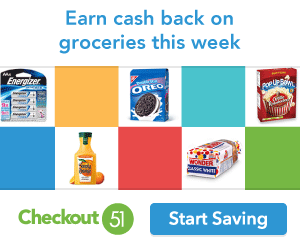 Workable Recipes for TVP
I have used TVP off and on for several years. It is a soy product that is in little pieces that are hard and dry. I think it has little or no fat, but you may want to check the label. Mostly I have seen it for sale at health food co-ops as an unflavored product but it may be available with meat flavors. Years ago Creamettes had pouches of it for sale at the grocery stores and there were 3 flavors: ham, chicken and beef. It needs to be soaked in liquid before it is eaten. I usually figure on roughly equal amounts of TVP and liquid. Cooking is optional. It has very little flavor of its own and will take on the flavors of the food/spices/herbs/etc. that it is mixed with. I usually figure about 1 cup TVP equals a pound of meat. Mostly I have mixed it about 1/2 and 1/2 with meat or fish. If I am making a dish that calls for a pound of hamburger, I will use about 1/2 - 3/4 cup of TVP and a 1/2 pound of hamburger. It can provide savings in cost of meals as well as fat and maybe calories. It is also very high in protein.
When making tuna salad - either the sandwich spread or the pasta salad- For each small can of tuna, soak about 1/4 cup of TVP in 1/4 cup of either water, tuna 'juice' or broth for about 15 minutes or till it is softened. Then just add it with the tuna.
-For ground meat dishes, you can soak it in equal amounts of water, juice or broth and add after frying and draining the fat from the meat.
You could also mix it with the meat before cooking but it will soak up the fat that cooks out of the meat. If you have time you can drain the liquid from the cooked meat, cool it in the refrigerator till the fat congeals, remove the fat and add the meat liquid to your meat or soak the TVP in it.
-It is great to use as 'filler' for meatloaf or meatballs though they will be more compact than usual unless you also add some of your usual filler (breadcrumbs, oatmeal, etc) or extra amounts of vegetables. Be sure to soak it before adding to the raw meat. I often just add a handful to any soup, stew, chili, etc as it is cooking.
Take the Next Step
Could spending 5 minutes reading a newsletter twice a week save you time and money every day? Dollar Stretcher Tips readers think so. Subscribe and find out how many ideas stretch your day and your dollar! Subscribers get a copy of our ebook Little Luxuries: 130 Ways to Live Better...For Less for FREE.
Natural living and a frugal lifestyle can co-exist. The Dollar Stretcher's Guide to Frugal Natural Living can show you how.