---
Quick, inexpensive meals that make entertaining easy
Slow Cooker and Potluck Recipes for Feeding a Crowd
TDS Reader Solutions
---
Company Pleasing Slow Cooker Recipes
Does anyone have a quick, inexpensive meal that one could use for company? I am a working mother, so a good slow-cooker recipe or a make-ahead casserole would be great. I want something that will really be a "company pleaser," not just okay.
Beth S.
Slow Cooker Potluck Recipes: Bring Rave Reviews
Chicken (or Turkey) Almond Casserole
1 c. finely chopped celery
2 c. cooked rice
1 c. chopped mushrooms (canned is fine if that is what you have)
2 c. cooked chicken or turkey
1 tsp. salt
1 tsp. lemon juice
1 small onion finely chopped
1 can cream of mushroom soup
3/4 cup light mayonnaise
1/2 c. crushed corn flakes
1/2 c. sliced almonds
1/4 c. melted margarine or butter
Mix mayonnaise and mushroom soup together. Add the rest of the ingredients except corn flakes, almonds and melted butter. Combine 1/2 cup crushed corn flakes, 1/2 cup sliced almonds and 1/4 cup melted butter. Place on top of casserole. Cook at 350 degrees for 40 to 50 minutes until heated through. This can be assembled ahead of time and put in the oven before company comes. It is delicious!
Serve with warm rolls and a salad and a warm apple or fruit crisp with vanilla ice cream (candlelight is nice too!) for dessert and you have a lovely meal that your guests will rave about.
W
Slow Cooker photo from Shutterstock
Slow Cooker Potluck Recipes: Italian, Anyone?
This recipe (my own) is a huge crowd-pleaser. I take it to every office potluck. "Dress it up" with some garlic bread and a salad and you have a filling, delicious meal. I usually make it the night before and refrigerate. Then you can turn the slow-cooker on Low before you leave for work in the morning and let it cook all day. The house smells great, too!
Slow-cooking Lasagna
8-10 uncooked lasagna noodles
1 1/2 pound ground beef or ground turkey
1 tsp. Italian seasoning
28-ounce jar spaghetti sauce
4-ounce can sliced mushrooms, optional
1 pkg. frozen spinach, thawed
6 ounce low-fat ricotta cheese
6 ounce sour cream
4 ounce cream cheese
1/3 cup water
2 cups shredded mozzarella cheese
Brown ground beef in skillet. Drain. Stir in Italian seasoning. Combine sauce, mushrooms, spinach, ricotta, sour cream, and cream cheese. Break noodles into thirds. Place half in bottom of greased slow-cooker. Spread half of ground beef mixture over noodles in slow-cooker. On top of beef, layer 1/2 of sauce, 1/2 of water, and 1/2 of mozzarella cheese. Repeat all layers. Cover. Cook for at least 5 hours on low or jump-start and cook on high for 1 hour and low for 3. Enjoy!
Mary
Slow Cooker Potluck Recipes: Try This Unique, Easy Pork Recipe
This recipe is not cheap due to the cost of the meat, but it is reasonable, very easy, unique and was a crowd-pleaser when I served it for 8 people recently. You'll need to double the recipe to serve 8 people. Serve with mashed potatoes.
Cranberry Pork Roast
1 (2.5 pound) boneless rolled pork loin roast
1 16-ounce can jellied cranberry sauce (I actually used canned cranberries, not jellied)
1/2 cup sugar
1/2 cup cranberry juice
1 tsp. dry mustard
1/4 tsp. ground cloves
2 tbsp. cornstarch
2 tbsp. cold water
salt to taste
Place pork roast in a slow cooker. In a medium bowl, mash cranberry sauce. Stir in sugar, cranberry juice, mustard and cloves. Pour over roast. Cover and cook on low for 6-8 hours or until meat is tender.
Remove roast and keep warm. Skim fat from juices; measure 2 cups, adding water if necessary, and pour into a saucepan. Bring to a boil over medium-high heat. Combine cornstarch and cold water to make a paste. Stir into gravy. Cook and stir until thickened. Season with salt. Serve with sliced pork.
Kristin
Slow Cooker Potluck Recipes: Pick Up These Cookbooks
There are two wonderful cookbooks called Fix-It and Forget-It Cookbook
and Fix-It and Forget-It Recipes for Entertaining: Slow Cooker Favorites for All the Year Round
. Every recipe is designed to be made in a slow-cooker. They are both available in paperback for about $12. If you don't want to spend the money, they are available at the library.
Karen in Denver, CO
Slow Cooker Potluck Recipes: Try This Beautiful Side Dish
Here is an inexpensive side dish with a beautiful presentation, and it doesn't cost much, especially when these ingredients are in season. My husband and I sometimes have it as a main dish when we want something light for dinner.
Salad Nicoise
(serves 4 to 8 depending on amount of ingredients)
a large platter
1 to 2 heads of romaine or leaf lettuce, washed and chopped
4 to 8 red potatoes, boiled with skins on, cooled and diced
6 to 8 carrots, peeled, sliced diagonally and cooked
1 to 2 cucumbers, peeled and diced
4 to 6 medium tomatoes, diced
2 or 3 green onions, sliced
1 can black olives, drained
1 to 2 cans white tuna, drained (optional)
First, make a bed of lettuce on the large platter. On top of it, add the potatoes, carrots, cucumbers and tomatoes in four quarters, like spokes of a wheel. Sprinkle the green onions and olives on top. If using tuna, you can either sprinkle it on top or put it at the center in a mound, like the hub of the wheel.
For dressing:
1/4 cup olive or vegetable oil
2 tbs. rice vinegar
2 tbs. fresh lemon juice
salt and pepper to taste
Shake together and pour over salad right before serving.
J
Buy groceries, earn cash back at Checkout 51
Slow Cooker Potluck Recipes: Easy and Delicious Roast
I have church people over a lot and I like to have an easy pot roast (I get chuck roast). I buy the roast, then fill the pan with water, the roast, packaged pre-peeled baby carrots, half a large onion, and if I have a big enough pan, I toss in a ton of red baby potatoes with spots removed and most of peeling still intact and cut in half. I bake it at 400 degrees for an hour. When done, I place the meat on a plate and slice it. Then I place the potatoes, carrots, and onions on the other side. Add a salad, bread of some type, and fruit/dessert. Or you can also do mashed potatoes and gravy in lieu of the red potatoes.
Carla of Clovis, CA
Low Carb Crock Pot Recipes
To the person who wanted a quick, inexpensive meal for company, this one is a hit at work. We have it about once a week and I shop for the ingredients from my local Save-a-Lot.
Chicken Stroganoff
1 bag of chicken tenders or boneless breasts
4 cans cream of chicken soup (low sodium if desired)
1/3 brick of cream cheese (about 3 oz.)
1 packet of dry onion soup mix (or 1/2 if you don't like the salty taste)
2 pkgs. of sliced fresh mushrooms (you can use canned)
16 oz. sour cream (not fat free, please!)
Put everything except sour cream in the crock and cook all night on low if using an older crock. In my newer crock, this cooks in about 6 hours on low so I have to set my alarm for 3AM so I can turn the crock off and put it in the fridge. When done, the chicken will be very tender. Just stir everything up and break up the chicken into bite size pieces. Stir in sour cream. If you cook it overnight, you can store in the fridge until you get home from work and then warm it in the microwave.
Serve over noodles or rice. You can also serve over spaghetti squash or French cut green beans if you are on a low carb diet. There's only about 6 carbs in a cup of the sauce. Serves 7-8. Yummy!
You can make Beef Stroganoff by substituting about 3 pounds stew meat and 4 cans cream of mushroom soup, but I think the chicken is better. If you are a very resourceful cook and want to limit your sodium even further, you can make your own cream base soup and substitute for the canned stuff.
Bonnie
Slow Cooker Potluck Recipes: Check Out Rachel Ray's Cookbook
I just checked out Rachael Ray's cookbook from the library. It is called Get Togethers: Rachael Ray 30-Minute Meals
. She does the 30-minute meal show on TV and I was curious what she would include in her cookbooks. She is down-to-earth and seems to have a great knack for making a terrific meal with common ingredients. It may not be what you were looking for, but it might be an interesting peruse anyway!
Kim S.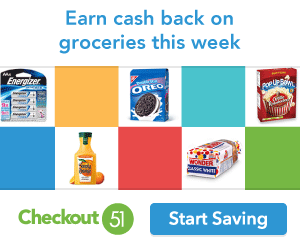 Slow Cooker Potluck Recipes: Spice It Up a Bit
I have a recipe that I have been using for 18 years. This is a Cajun Chicken or Shrimp dish that a family friend always brought for Thanksgiving, until he moved back to LA, and we finally managed to get the recipe from him! I always get an enthusiastic response when I serve it. I use Chicken when I cannot afford Shrimp. It can be baked in the oven or prepared in the slow-cooker.
Cajun Chicken with Rice and Cheese
1 lb. Chicken or Shrimp (bite-size pieces)
1 stick Butter
1 medium onion ( any variety ) chopped
1 red, yellow or orange bell pepper, chopped
2 stalks celery, chopped
1 can cream of mushroom soup
1 small package mushrooms, chopped (can be eliminated if guests are not mushroom eaters)
1 pint canned or fresh crab
1 1/2 cups rice (any variety)
1/4 C. half & half or whole milk
1 package cream cheese, softened
1 TBS tobasco sauce
salt and pepper to taste
1 egg
grated sharp cheese
Mix all ingredients together except the cheese (I use my hands, wearing rubber gloves). I also add more spices (cayenne pepper and more tobasco) if it is for our family. I use Basmatti Brown Rice. I have found that this is the only brown rice that doesn't have a strong taste, and it is healthier in such a rich recipe. You can eliminate the crab if it is too expensive. I usually do. You can either saute the fresh veggies or add them raw to save time. We took this to our last potluck and even the kids were eating it along with their pizza!
Michael
Slow Cooker Potluck Recipes: Can't Beat Beef Burgundy!
I believe the following recipe to be an excellent, easy and inexpensive solution for company.
Beef Burgundy
2 pounds stew meat
10 oz. can cream of mushroom soup
1 empty soup can of burgundy wine
mushrooms to taste
Place stew meat, soup, wine and mushrooms (canned or fresh) in a slow-cooker. Cook on low 7 to 8 hours. Serve over mashed potatoes, noodles or rice. Served with a tossed green salad and French bread, it is a complete meal. Vanilla ice cream for dessert is grand!
Gloria B.
---
Take the Next Step:
Continue to trim food costs by visiting our food & groceries section to get tips and tools for keeping more of your hard-earned dollars in your pocket.
Better than coupons. Shop smart with great cash back offers on your favorite brands at your favorite grocers. Join Ibotta today.
Join those who 'live better...for less' - Subscribe to The Dollar Stretcher newsletter, a weekly look at how to stretch both your day and your dollar! Subscribers get a copy of our ebook Little Luxuries: 130 Ways to Live Better...For Less for FREE!
Share your thoughts about this article with the editor.
Tools for Reducing the Food Budget