---
Reducing the cost of snacks
Don't Let Snacks Gobble Your Budget
by Shaunna Privratsky
---
"Mom, there's nothing to eat!" My ten-year-old daughter complains on a daily basis, usually right after I've just spent our weekly grocery budget at the store. There is nothing more frustrating than buying high-priced snacks for your family, only to have them disappear at the speed of light.
I finally decided to get a handle on our treat spending and developed several ways to save on snacks. The first step is to remember that homemade is always better. You can make cupcakes, muffins, brownies and cookies much cheaper than the pre-packaged items that cost a bundle. With today's easy mixes, you can whip up a batch when you have a spare twenty minutes, then have snacks for the whole week.
I buy cake, muffin and cookie mixes on sale and use coupons for extra savings. Baking together is also a fun family activity. Kids love to lick the spoons!
Another plus of homemade snacks is that you can sneak nutrition into the mix. Puree a banana or grate an apple into your baked goods. The kids won't detect "chunks," only notice the moist, yummy flavor. Nutritious nuts add crunch to brownies, cookies and muffins.
Chocolate Chip Cookies photo from Shutterstock
Make your own trail mix. Combine any kind of nuts, candy pieces or chocolate chips and raisins. You can get creative with dried banana chips, mini marshmallows, small pretzels, etc. Mix all your chosen ingredients in a large jar or bowl with a lid. You can also put portions into snack-size zipper bags for grab and go snacks.
Remember Jell-O? A box is only about 50 cents. It is a tasty treat plain or with whipped toppings or add-ins like fruit or marshmallows. Chopped pears, peaches, mandarin oranges and mangos go great with gelatin. Add silly gummy treats like fish or worms. Fix it in fancy dessert bowls or kid-size containers for extra appeal.
Juice boxes and pouches are handy but high-priced. I bought a six-pack of juice in sturdy plastic bottles with lids. The juice was gone in half a day, but I washed the bottles and refilled them with 100% apple juice. My average saving on juice per week is $9. Plus, my children grab them just as readily and I know they are getting healthier juice. I can easily vary the flavors.
Pop is another money-muncher. I noticed that the kids might take a can, but only finish half. I spotted some cute, kid-size bottles of pop at Wal-Mart and bought eight. Now I buy a 2-liter for a dollar at Wal-Mart and keep washing and refilling the small pop bottles. Nothing is wasted and the kids like the variety.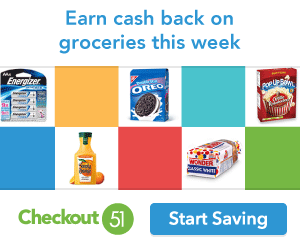 What about salty snacks? I buy a lot of popcorn, crackers and nuts. I also buy a bag or two of everyone's favorite chips like Doritos or Sun-Chips, but we try to follow a "two-handful" rule. This saves money, fat-intake and our health!
Don't forget the power of presentation. Kids love pre-packaged snacks because of the smaller portions and snazzy containers. Pick up scaled-down plastic-ware with lids, fun dipping cups and "chip bowls" that are half the size. Smaller juice or water bottles, pop bottles and cool kid cups are just better. You don't have to spend a fortune. Go to any thrift, second-hand or discount store for excellent prices, or visit a garage sale for mere pennies on the dollar.
Your kids won't look farther if you have a plate ready with apple slices and a dipping cup of peanut butter or caramel. An inviting tray of chunked cheese, crackers, and tiny cubes of ham is twice as nice as Lunchables. Carrots, cauliflower and ranch dressing are a big hit at our house, as well as warm muffins or cookies. Get that fresh-from-the-oven warmth with twenty seconds in the microwave.
Take the TDS Pantry Challenge.
Clean out that pantry, fridge and freezer and see how much extra cash you can free up this month!
Where you shop is important, too. Snacks in grocery stores are higher-priced than in discount stores, but may offer more variety. I typically save 30-50% by purchasing treats at Wal-Mart or The Dollar Store. Brand names usually don't matter, so I buy store-brands or whatever is discounted. A great hint is to use clothespins or chip clips on the larger bags of chips to preserve the freshness all the way to the bottom of the bag. No one cares for stale chips in our house!
I tend to avoid the candy aisle, although I will stock up after holidays when it is on clearance. I freeze chocolate candies and bring them out for special occasions or the next holiday celebration. To keep prying sweet-seekers away, I mis-label the packages with spinach, Brussels sprouts, liver, etc. (I hope my children don't read this article!)
As my children get older, I have to come up with more inventive ways to curb snack spending. With just a little time, ingenuity and planning, you can save on snacks, too. Don't let the munchies gobble your budget anymore!
---
Shaunna Privratsky became an expert in personal finance out of necessity. Between writing, reading and gardening, she is always on the lookout for bargains. Please sign up for the free newsletters at The Discount Diva. You can also visit Shaunna on Google+.
Take the Next Step
Continue to trim food costs by visiting our food & groceries section to get tips and tools for keeping more of your hard-earned dollars in your pocket.
Better than coupons. Shop smart with great cash back offers on your favorite brands at your favorite grocers. Join Ibotta today.
Join those who 'live better...for less' - Subscribe to The Dollar Stretcher newsletter, a weekly look at how to stretch both your day and your dollar! Subscribers get a copy of our ebook Little Luxuries: 130 Ways to Live Better...For Less for FREE!
Share your thoughts about this article with the editor.
Tools for Reducing the Food Budget