---
Is there a masterpiece hiding in your fridge?
Having Fun and Being Frugal with Leftovers
by Joy Pincus
---
At a recent dinner party I gave, the one item no one could get enough of was made of ingredients that almost went into the garbage. How can that be, you ask?
Some days earlier I had boiled an entire head of cauliflower as a side dish, and accidentally let it sit in the pot for too long. The result? An extremely well-cooked to the point of being mushy head of cauliflower. We survived it for one meal, but no one in the house could bring himself to reheat it, and there it sat in the fridge for one, two, four days.
Came the morning of the dinner party, and I needed the pot from the cauliflower to cook rice in, and as I paused over the trash bin, I thought what a shame to toss it all out. What if there was something I could do with it?
In a flash, I suddenly saw what was possible. Throwing the cauliflower heads into a big bowl, I mashed them with a fork until they were a paste. Adding some chopped onion, grated carrot, a beaten egg and a handful of flour, I stirred the mixture and seasoned with salt, parsley, cumin and oregano. Hmmm. I still wasn't sure if I had on my hands a masterpiece or a disaster.
In the bottom of a large frying pan with vegetable oil, I dropped spoonfuls of the mixture into the sizzling oil, waiting until they were brown on one side and then flipping them over. The smell was out of this world delicious, and the taste of the tiny fritters was even better. Who would have believed that some tired old cooked vegetable from the back of my refrigerator could become such a culinary delight?
Plate of Cauliflower photo from Shutterstock
The experience has caused me to think twice before tossing anything out. Is it truly beyond salvage? Can it not be saved or recycled or transformed into something else? I've been amazed to discover what is possible to do with items I once would have discarded without thought. Here are some ideas for you to try:
Bits and ends of old cheese that have gone hard from exposure to the inside of the refrigerator can be used in omelets and quiches or melted on top of sandwiches, vegetables or burgers and no one is the wiser.
Leftover chicken is practically versatile enough to demand its own cookbook. What on earth can't be done with leftover chicken? It can be diced and added at the end of cooking to stir-fried vegetables for an Oriental-style dish. It can be chopped and combined with some mayonnaise, celery and curry powder for a delicious chicken salad. It can be thrown into a bowl of instant soup or Ramen noodles to turn a snack into a meal.
Leftover hamburger meat can be crumbled into a saucepan with tomato sauce, heated, and served on a roll for a sloppy Joe. Or you can add beans and chili powder to create a bowl of instant chili con carne.
Leftover condiments can be a challenge. Members of my family like to open new jars of mayonnaise before the old ones are empty. This drives me absolutely nuts, because once a new jar has been opened, there is no way anyone will take from the old. So what have I recently discovered can be done? Add a bit of water, crushed garlic, salt and pepper, and a dash of spices and then give a shake. Voila! You have a jar of homemade salad dressing that is good to the very last drop. And the jar itself can be saved and reused.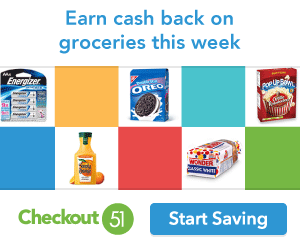 A similar practice can save the last bit of honey in the jar from being wasted. Add hot water this time and stir, and you have a sweetener that is perfect for lemonade, ice tea or other cold drinks that sugar won't dissolve in.
These are just a few ideas to start you off. Soon you'll be discovering your own ways of turning leftovers and near discards from the back of your refrigerator into dishes that will have everyone clamoring for the recipes.
---
Take the Next Step:
Share your thoughts about this article with the editor.
Tools for Reducing the Food Budget