---
My Story: Economical Meals from Staples
contributed by Mary
---
I just wanted to share these economical meals from just a few staples that I was taught while growing up. (Single income family of 7). Just a little help for stretching our food dollars. My grandmother used many of these during the great depression. The main things needed and you should always have on hand are:
a bag of flour
a bag of potatoes
a dozen of eggs
a bag of onions
butter and/or oil
milk
salt and pepper
Meal #1: Potato Soup
Put a little butter in a large pot. Place diced onions in the pot and saute until onions are clear. Add a little salt and pepper. Add a few cups of water and a few peeled and diced potatoes. Boil until potatoes are soft when poked with a fork. At this point, you can either serve and eat as is or add a few cups of milk for a cream base soup.
Baked Potato Soup photo from Shutterstock
Meal #2: Eggs and Potatoes
In a pan, put a few pats of butter or oil and some peeled sliced potatoes. Saute until potatoes are soft when poked with a fork. In a bowl crack a few eggs, pour in a bit of milk and add salt and pepper. Stir vigorously to break yolks and thoroughly mix milk in. Pour over potatoes and cook, turning bottom frequently to prevent browning on bottom of the pan. Serve as is or saute diced onions in butter and place them on top.
Meal #3: Potato Pirohi-Perogie (European filled Dumplings)
Dough: In a bowl, mix a few eggs and a bit of water. Add enough flour to form a stiff dough.
Filling: Peel and boil a few potatoes, drain off water, add salt add pepper, and mash.
Fill a large pot half full with water and put onto the stove to boil. Place a large frying pan on stove and place a mixture of butter and oil along with diced onions and saute until onions are clear.
On a flat surface sprinkled with flour, roll out dough. Using a knife or pizza/pastry cutter cut into 3-4 inch squares. Place a small spoonful of the filling in the center of each square. Fold over a corner of the dough to the opposite corner to form a triangle. Pinch edges together.
Drop Pirohi into boiling water. Remove when they float and place into butter/oil and saute lightly. Serve and enjoy.
These are very versatile. They can also be filled with sauerkraut or browned ground beef. Or you can fill them with cheeses or sausage for homemade ravioli (just skip the saute) and top with spaghetti sauce.
Meal #4: Dumplings (European) or Gnocci (Gnocchi)(Italian)
Dough: In a bowl, mix a few eggs and a bit of water. Then, mix in a bit of mashed potatoes and add enough flour to form a stiff dough.
Fill a large pot half full with water and put onto the stove to boil.
On a flat surface sprinkled with flour, roll out dough thick. (There are many methods used to form these.) Using a pizza/pastry cutter cut into 1/2-inch strips and cut pieces off about 1 inch long from each strip and place into boiling water. Remove from water when they float to the surface.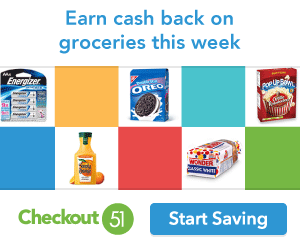 Meals made with these:
Gnocci - Top with spaghetti sauce and serve.
Chicken and dumplings - Great for that one piece of leftover chicken. Shred chicken meat and place in a pot with water and chicken bouillon or broth. Bring to a boil. Season with salt and pepper. (You can add celery, carrots, onion, and peas to this. Just cook until vegetables are soft.) In a cup, mix a bit of water and flour together and add to chicken mixture. Cook until it starts to thicken. (If gets too thick, just add a bit more water). Add prepared dumplings and serve.
Sauerkraut and dumplings - In a pot, empty a can of sauerkraut, add pepper and dumplings, and serve.
Fried sauerkraut and dumplings - Open a can of sauerkraut and drain. Put a bit of oil or butter in a large frying pan and heat. Add sauerkraut and a bit of pepper. Saute for a while and add prepared dumplings and cook a while longer. Serve.
Fried cabbage and dumplings or Halushki-Haluska (European) - In a large frying pan, place a bit of oil/butter. Slice cabbage and add to pan. Cook until cabbage is soft. Add dumplings and cook a bit longer. Serve or wait a day (better the second day).
---
"My Story" is a regular feature of The Dollar Stretcher. If you have a story that could help save time or money, please send it to MyStory@Stretcher.com
Take the Next Step:
Try one of these recipes for dinner tonight!
Try a few more Miserly Meal ideas!
Stop struggling to get ahead financially. Subscribe to our free weekly Surviving Tough Times newsletter aimed at helping you 'live better...for less'. Each issue features great ways to help you stretch your dollars and make the most of your resources. Subscribers get a copy of Are You Heading for Debt Trouble? A Simple Checklist And What You Can Do About It for FREE!
Discover savvy ways to trim the fat from your food budget by visiting the Dollar Stretcher Library.
Share your thoughts about this article with the editor.
Tools for Reducing the Food Budget