---
Corned Beef
by John Smith
---
I know some of you out there are turning up your noses at the idea of corned beef for St. Patty's day. Over the years, I have learned that there are two kinds of people in this world. There are those people who love corned beef and then there are people who haven't had tender and lean corned beef sliced thin on Black Russian rye bread, Swiss cheese, loads of mayo, stone ground mustard with a hint of horse radish and topped off with cabbage cooked in the corned beef broth. These people would quickly change their way of thinking if they could just muster enough gumption to chomp into one these St. Patty beauties. Once their taste buds start jumping for joy and the juice from the cabbage mixes with the mayo and mustard and starts running down their chin, they'll be hooked just like the rest of us.
Of course, those non-adventurous types use the excuse that corned beef is either too fatty or too expensive or just for Irish folks who don't know any better. Actually they make a good point. Corned beef can have a lot of fat and the every day price is often a couple of dollars or more a pound than say a pot roast. Even though I love corned beef with a passion, I'm not willing to spend the money that many of the supermarket meat departments want for a brisket that has been pickled. That's all corned beef is. They take the cheapest and most fattiest (It's a word, honest) cut of beef there is, cure it in a brine and pack it up for the drooling masses. So why the high prices? Because they can. The corned beef sells all year round even at regular high prices.
Fortunately for us tightwad corned beef lovers, once a year, corned beef goes on sale at rock bottom prices in many of the large supermarkets. That time of year is now. With St. Patrick's day quickly approaching, corned beef will be the main "loss leader" item for most stores. This is the time of the year to stock up. Corned beef in its plastic air tight package will keep in the freezer right up to next St. Patrick's day without any problem. Just make sure the seal is tight and no air has gotten into the package. You can tell by looking. The bag will be kind of puffy and may be leaking liquid.
Now be careful out there. The best price may not be the best buy. Many stores buy cheap point cuts processed with minimal trim standards. That means they will have way too much fat. The flat cuts are much leaner. You will have to determine if the point cuts are actually saving you money over the much leaner flat cuts. Sometimes they will and sometimes they won't. Either way, you will get the best prices now, so load up.
To fix corned beef, simply throw the meat, along with the contents of the pickling spice packet that comes with it, into a large pot. Cover with water and simmer for two to four hours or until tender. Once the corned beef is tender, pull out and place to one side and add a quartered cabbage to the broth and boil until cabbage is tender. Drain cabbage and slice corned beef cutting across the grain. Then make your sandwiches, and be sure to have plenty of napkins handy.
Corned Beef Dinner photo from Shutterstock
Corned Beef Hash Marine Corps Style:
2 cups shredded corned beef
2 cups peeled and cubed potatoes (small cubes)
2 cups ketchup or so (Just so everything is nice and goopy.)
1 teaspoon Tabasco sauce or so to taste
1 chopped onion
1 small clove garlic, chopped
Salt and pepper to taste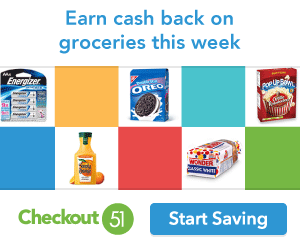 Boil potatoes until just tender, drain and set to one side. Sauté chopped onions and chopped garlic until translucent. Mix all ingredients together and place in casserole dish. Place hash mixture in oven at 325 degrees F for 30-45 minutes or until heated thoroughly. Serve with eggs and toast for breakfast or with fried cabbage or coleslaw for dinner.
---
John Smith has been a butcher/meat cutter for 30+ years. He's written the book Confessions of a Butcher- eat steak on a hamburger budget and save$$$. You can check his book and some of his archived articles at www.all-about-meat.com or post any meat related question and get it answered usually within 24 hours. John, his wife Vickie and their 8 kids live in eastern Idaho in the shadow of the Tetons.
Take the Next Step:
Could spending 5 minutes reading a newsletter twice a week save you time and money every day? Dollar Stretcher Tips readers think so. Subscribe and find out how many ideas stretch your day and your dollar! Subscribers get a copy of our ebook Little Luxuries: 130 Ways to Live Better...For Less for FREE.
Once a year corned beef goes on sale at rock bottom prices. That time of year is now. With St. Patrick's day quickly approaching, corned beef will be the main "loss leader" item for most stores. So stock up! I plan to. I don't have even a pinch of Irish in me, yet I love it!
Get cash back on the groceries you buy. Checkout 51 can show you how!
Continue to trim food costs by visiting our food & groceries section to get tips and tools for keeping more of your hard-earned dollars in your pocket.
Share your thoughts about this article with the editor.
Tools for Reducing the Food Budget