---
Great winter soup recipes
Souper-Saver Winter Soup Recipes
by Linda Shapero
---
There's a serious chill in the air, which means it's time to start thinking about cold weather meals that you and your family can look forward to at the end of a long cold blustery day.
One idea that comes to mind is delicious, hearty soup. It's warming and satisfying; it's the perfect one-dish comfort meal. The possibilities are endless with all kinds of vegetables, beans, pastas and meats from which to choose. And it's fun to let your imagination run wild and use your creativity in the kitchen.
Here are a few tips on how your soup meal can save you money while also using what's already in your refrigerator and pantry.
First, look in your vegetable bin. You probably have the usual assortment of fresh vegetables, such as celery, carrots, tomatoes, mushrooms, etc. You may even have some that are no longer in pristine condition. (Don't feel guilty; this happens to most of us.) As a soup ingredient, that's not an issue. If your celery is limp or carrots starting to look dry and a little over-the-hill, just wash, peel, chop and throw them into the pot. No one will know the difference when the soup is done. They will be cooked, anyway, and not expected to be crisp.
Next, what do you have in the way of broth? Is there leftover chicken broth from another recipe sitting on a refrigerator shelf or in the freezer? Or do you have chicken, beef, or vegetable bouillon cubes on your pantry shelf? Good. Make use of those in your soup. Why buy the expensive cans of broth when just two large ones will cost approximately $5? Another good choice for broth is the water you cook vegetables in. You can even freeze it and leftover vegetables and pull it out when it's time to make your soup. And water used to cook potatoes should never be thrown away; it has the added benefit of being a thickener for your soup.
Chunky Chicken Soup photo from Shutterstock
As for beans, we all know they are excellent sources of protein and fiber, and you can use either canned or dried. There is a huge variety from kidney to butter to garbanzo and more. Just remember, if using dried, which are less expensive, you must allow sufficient time for them to soak before they cook. Overnight is the easiest way to get them started.
And don't overlook pastas. Many of the smaller variety, even elbow macaroni or farfel, are perfect. You can add them uncooked while the soup is simmering, or if they are left over from another meal, throw them in closer to the end of the cooking time so they will get heated through.
Meanwhile, check and see what leftover meat or poultry is lurking in your refrigerator, just waiting to be noticed. Leftovers from beef roast, chicken, pork or turkey can be chopped up and added to any soup for body and flavor. You can even use fish or seafood if you're planning on making a chowder or bouillabaisse.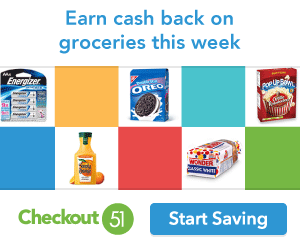 Now, when it comes to herbs, experiment. You just may come up with something new that becomes a family favorite. Either fresh or dried herbs will do. (Think basil and oregano for tomato-based soups and dill and parsley for chicken-based, but there are really no rules; you're allowed to go wild.) Adjust amounts to suit your taste, but remember dried herbs are usually more potent than fresh so you will want to taste as you season.
To have soup star as a main course, all you need to do is add a light, simple salad, warm up a crusty loaf of bread or some biscuits, and maybe include a nice fruit cobbler for dessert. You're all set! And if you cook the soup the day before, it will be even better as all the flavors will have had a chance to blend together.
Now that you're inspired, see what you can do to delight your family while at the same time cleaning out your refrigerator and cabinets. And since you're so smart now, you'll double the recipe and freeze a container, so you can pull it out on a hectic day when you have no time to think about what's for dinner.
Best of all, your soup won't break the bank, so put your imagination to work, then sit back and wait for your rave reviews.
---
Take the Next Step:
Feeling inspired? With the weather becoming chilly in some parts, see what you can come up with that will be delicious and clean out your refrigerator and cabinets at the same time.
Get cash back on the groceries you buy. Checkout 51 can show you how!
Are you saving as much as you can on your geocery bill? Visit The Dollar Stretcher Food & Groceries section each week for new ways to save.
Could spending 5 minutes reading a newsletter twice a week save you time and money every day? Dollar Stretcher Tips readers think so. Subscribe and find out how many ideas stretch your day and your dollar! Subscribers get a copy of our ebook Little Luxuries: 130 Ways to Live Better...For Less for FREE.
Share your thoughts about this article with the editor.
Tools for Reducing the Food Budget