---
Calculating your real grocery savings
Your Savings Today
by Amy Livingston
---
My husband and I have frequent-buyer cards from several different supermarkets in our area. At many of these stores, a line at the bottom of the receipt shows how much we saved by using our card. Counting up our "savings" has become kind of a game with us; we always get a kick out of reading, "Your savings today came to $6.72" when we spent only $5.89.
In reality, though, we know that the figure on the receipt doesn't represent our true savings. It shows only how much we "saved" compared to the store's regular price for that brand, not the price we would normally have paid for that product. For instance, if we bought half a gallon of Wesson oil for $3.99 and the regular price for this brand was $7.99, the receipt would show a savings of $4. However, if Wesson oil cost $7.99, we wouldn't buy it; we'd buy the store-brand for $5.50. Thus, our true savings was only $1.51.
In other cases, the number at the bottom understates our savings. It shows how much we saved with the store card, but it doesn't include savings from sales that are available to all customers, with or without cards. Suppose the best price we can usually get on flour is $2.49 for a five-pound bag. We see that a local store is offering five pounds of flour at $1.99, with an additional 50 cents off for those who have the card. Our receipt will show a savings of 50 cents, but our true savings was $1.
We can calculate our true savings by using our price book to find the price we would normally pay for an item, which is the lowest price available to us when there are no special deals to be had. By using this number as a baseline, we can evaluate the prices advertised in each store's sale fliers to figure out whether a particular sale is really a bargain for us. Thus, we determined that it was worth a trip out to a nearby supermarket to stock up on shredded cheese at $3.38 a pound (baseline price: $3.92 a pound) and chocolate chips at $1 a bag (baseline price: $1.99). We won't make a special trip to save 20 cents on a single bottle of conditioner, but when we find several items selling at better-than-average prices, we make one big excursion and hit as many sales as possible.
Of course, comparing the price we pay to our "normal" price only works on items that we buy regularly. Occasionally, though, we'll buy something on sale that we don't normally purchase. For example, we recently spent $2 on half a gallon of ice cream, an item that we don't usually have in the house. It might seem that this $2 is simply wasted, since we're spending it on an item we wouldn't ordinarily buy.
Shopping Cart with Receipts photo from Shutterstock
However, the ice cream won't simply be added on to our regular diet; it will take the place of other desserts, such as homemade chocolate pudding, which costs about 50 cents for two servings. A half-gallon of ice cream will give us 16 half-cup servings for $2, about half the cost of the pudding. Even if we're naughty and eat a whole cup of ice cream each time, it still costs us no more than the pudding would. In this case, comparing apples and oranges (or ice cream and pudding) helps us figure out that the ice cream really is a good deal.
Now when we come home from a trip to the store, instead of just looking at a line on the grocery receipt, I can reckon up our true savings in my head. Here's how we did on one recent excursion:
10 lbs. white potatoes, $3.88 (normally $4.98)
5 lbs. apples, $3.88 (normally $1.25 per pound)
3 lbs. yellow onions, $1.49 (normally $1.99)
2 half-gallons Minute Maid orange juice, $1.99 each (equivalent volume of juice from concentrate costs $2.25)
4 lbs. Ronzoni pasta, $.54 each (normally $1.09 each)
14-oz. can whipped cream, $2.99 (normally $3.69)
2 bottles VO5 conditioner, $.77 each (normally $.99 each)
1/2 gallon ice cream, $2.00 (equivalent amount of homemade pudding costs $4.00)
Total spent: $21.92
Total saved: $9.83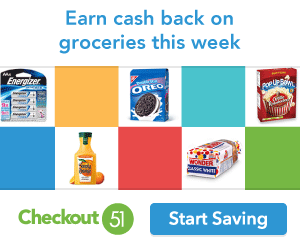 The amount we saved may not look as impressive as it does at the bottom of the receipt. Instead of "saving" more than we spent in total, we saved less than half of what we spent. But this is a genuine savings, one that will show up as more money in our pockets at the end of the month.
---
Amy Livingston is a freelance writer living in New Jersey, one of the most expensive states in the country, where she has had to hone her bargain-hunting skills in self-defense.
Take the Next Step:
Share your thoughts about this article with the editor.
Tools for Reducing the Food Budget