---
How you can use dry beans to lower your food bills
Dry Beans Can Reduce Your Grocery Bill
by Veronica Hunsucker
---
With the cost of groceries high and budgets stretched, everyone wants to reduce their grocery bill. Dry beans and peas can lower your food bills dramatically. They are simple to prepare, especially if you use a slow cooker. I suggest buying an assortment of beans and peas, storing them in glass jars, and using them often and in a variety of ways. As an added bonus, the jars of beans are an attractive display for your kitchen counter.
Most often we tend to purchase the foods that are familiar to us. It's good to cook family favorites, but it is also good to venture out and experiment with new types of food. Because dry beans and peas reduce the cost of groceries, you can purchase varieties that are new to you and experiment with different types of recipes without risking a lot of money.
Dry beans cook faster if they are soaked prior to cooking. If I plan to cook my beans in a slow cooker, I usually omit the soaking. It is necessary to carefully "look" or "sort" the beans. The process is simple. All you have to do is carefully look through the beans a few at a time and remove any small rocks that may be mixed in with the beans and take out any beans or peas that are extremely shriveled or may have holes in them. When I soak beans, I throw away the water they were soaked in. If I don't soak my beans, I wash them thoroughly just before cooking to remove any dust or dirt that was in the package of beans. You will also want to thoroughly wash any beans you purchased from an open barrel at the grocery store, farmer's market or produce stand. But, do not wash the beans until you are ready to cook them.
Beans photo from Shutterstock
All it takes is a quick search on the Internet or a few flips through the pages of a cookbook to discover the versatility of dry beans and peas. They can be used as a side dish for almost any meal. The varieties of bean soup seem endless. Making something like a seven or fifteen bean soup is a good way to use up small amounts of beans that may be left in the jar or package after creating other bean dishes. Pea salads or fried black eyed pea cakes are delicious and easy to make with ingredients you probably have on hand.
Leftover beans of various types such as pink beans, October beans, or Cranberry beans can be turned into a sandwich spread. Simply add finely chopped onion to the beans that you have mashed to form a spread. Make a sandwich by spreading ketchup or mayonnaise on bread, adding the bean mixture and topping with salsa, chow, or relish if desired.
I use leftover pinto beans to stretch a pound of ground beef when preparing a meatloaf. The result is a delicious main course for dinner, and if I'm lucky, enough leftover for an open face meatloaf sandwich topped with shredded cheese for lunch the next day.
At a time when most of us are trying to stretch our food dollar as far as possible, the versatility of dry beans, their low cost, and their health benefits should make them a regularly purchased item both at the grocery store and at produce stands.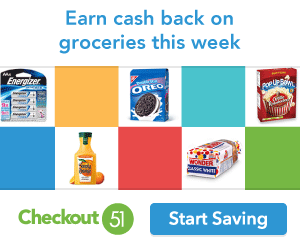 Dollar Stretcher Meatloaf
1 pound ground beef
1 cup cooked, drained, mashed pinto beans
1/2 cup quick cooking oats
1 egg
2 cloves garlic, minced
1 small onion, finely chopped
1/4 to 1/2 cup ketchup (adjust to get desire consistency of mixture)
In medium size bowl, combine above ingredients. Place in a loaf pan that has been sprayed with non-stick cooking spray. Spread a thin layer of ketchup on top of mixture.
Place in 350 degree oven for approximately 45 minutes. Time may vary depending on depth of loaf pan and exact cooking temperature of oven.
I use pinto beans that are left over from a previous meal. You can also reduce the cost of the meatloaf by using a half pound of ground beef and a half pound of ground turkey rather than one pound of ground beef.
Take the Next Step:
Get cash back on the groceries you buy. Checkout 51 can show you how!
Continue to trim food costs by visiting our food & groceries section to get tips and tools for keeping more of your hard-earned dollars in your pocket.
Stop struggling to get ahead financially. Subscribe to our free weekly Surviving Tough Times newsletter aimed at helping you 'live better...for less'. Each issue features great ways to help you stretch your dollars and make the most of your resources. Subscribers get a copy of Are You Heading for Debt Trouble? A Simple Checklist And What You Can Do About It for FREE!
Share your thoughts about this article with the editor.
Tools for Reducing the Food Budget