---
Holiday baking and recipes the frugal way!
Frugal Holiday Baking and Recipes
TDS Reader Solutions
---
Make Festive Chocolate Bark
For several years, I have been making chocolate bark for our friends and family at holiday time. I melt one pound of chocolate melts or a brick of chocolate in the microwave and spread on wax paper (about 1/4" thick). Then I cool it in the fridge or on the back porch. This makes about a large cookie sheet size tile of bark.
Chocolate melts go for $1.99 on sale at the craft stores, and Super Wal-Mart has one-pound bricks of chocolate for about $2. It may be more now, as it's been a few years since I bought it there.
I mix in raisins, dried cranberries, or nuts before pouring and spreading, or sprinkle on crushed candy cane immediately after spreading (pat them into the chocolate a bit). The candy cane makes it very festive and that seems to be a favorite on both white and dark chocolate. I find inexpensive tins or plastic party bags at the dollar store to hold the candy. This takes very little time to do, and a pound of chocolate bark makes a nice gift for about $3 or $4 dollars, depending on what you use.
Lorraine in NH
Woman Baking Ginger Bread photo from Shutterstock
Include Chocolate Pizza in Holiday Baking
I make this Chocolate Pizza often. It is always the highlight of a celebration. I usually have the children help with the toppings, which makes it even more festive.
The ingredients include two packages of refrigerated crescent dough, a few tablespoons of chocolate-hazelnut spread (like Nutella®) or chocolate-peanut butter spread, and three to four toppings. Consider using one cup each of your choice among chocolate chips, marshmallows, M&Ms (I get the holiday colored ones when I can), raisins, banana chips, other dried fruit, walnuts or any kinds of nuts.
Spread the dough in a large pizza pan sprayed with cooking spray and press the triangles together to form a "crust." Bake at 400 degrees just until the crust is cooked and very lightly golden, which is about 5 minutes. Let it cool.
Spread the Nutella® spread on the crust. Sprinkle the toppings over, or let the children make their own. To "set" the pizza, place it back in the oven at 400 degrees for about three minutes, just long enough for the chocolate chips to melt slightly. Cool for a few minutes, cut into wedges, and enjoy.
Patty
Buy Holiday Baking Necessities When On Sale
I stock up on flour, sugar, chips, etc. when they go on sale after holidays. They freeze very well, or I store them in plastic containers. When butter goes on sale, I buy that and freeze it as well. When it becomes cookie-making time, I make my favorites with all the saved up ingredients that I already have. I look for cookie tins or cookie bags in dollar stores. Or I use decorated zipper bags that I buy with a coupon. I also make it all from scratch. Buying the packaged mixes costs so much more. I can make five dozen cookies for the price of a dozen cookies that come from packaged mixes.
Ruth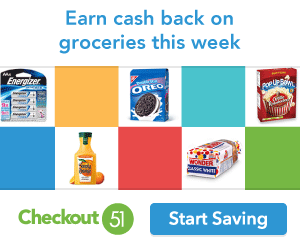 A Ham Dip Worth Trying
Ham Roll Up Dip
2 8 oz. cream cheese
16 oz sour cream
1 ranch dry mix packet
1 pkg. diced ham
3 chopped green onions
Mix all and chill for at least one hour. Serve with crackers, cut up pita bread, pita chips, tortilla chips, etc.
Lisa
Add Cranberry Layered Salad to Your Holiday Recipes
I lost this recipe for years. My former mother-in-law was kind enough to send it to me. This makes a big bowl and don't plan on leftovers of this.
Crispy Bakings:
1 cup flour
1/4 cup brown sugar
1/2 cup butter
1 cup coconut
1 small pkg. sliced almonds
Preheat oven to 350 degrees. Mix all together and put on baking sheet. Bake 15 to 20 minutes. Stir while baking. When done, break into small pieces and save some for the top of the salad.
Cranberry Layers:
2 cans Ocean Spray Jellied Cranberries
1 pint whipping cream
2 Tbsp. powdered sugar
Slice cranberries thin. Whip the cream with powdered sugar. Layer in large clear bowl starting with layer of Crispy Bakings, then four to five slices of cranberries, then a layer of whipped cream. Continue until bowl is full ending with whipped cream and crispy bakings garnishing the top.
Jenni
Enjoy This Quick, Easy Cookie Recipe
Death by Peanut Butter
1 cup peanut butter
1 cup sugar
1 egg
1 pkg. Hershey' Kisses
Preheat oven to 350 degrees. Mix peanut butter, sugar and egg together until blended thoroughly. Roll into teaspoon-sized balls and place on a cookie sheet. Place one unwrapped Hershey's Kiss in center of each ball and bake in oven for 5 minutes. Let cool and then enjoy.
Cathy
Chocolate Bark Made Easy
Here's a great simple recipe for chocolate bark:
1 box candy canes
1 bag white chocolate chips
Remove the candy canes from plastic and throw them all in a thick plastic or paper bag. Pound the bag with a hammer until all are in small pieces. Melt one bag of white chocolate chips in a microwave safe bowl (follow directions on package) and stir in broken candy cane pieces. Spread the chocolate on a greased cookie sheet and allow to cool in the fridge for two to three hours. Break into bite size pieces and serve.
Lisa
Two Ingredient Appetizer
One of the easiest (and cheapest) appetizers that I bring to parties consists of two ingredients, which are honey (around 1/4 cup) and kielbasa (one loop).
First boil the kielbasa in water in a saucepan (broken into two-inch pieces) until the fat comes off. Next, take each piece and slice it into 1/4-inch ring pieces, and place into a fry pan. Add the honey and lightly saute until the honey is bubbly. Serve with toothpicks for holiday eating. I buy the kielbasa when it is buy one loop get one free and freeze them until holiday entertaining. Everyone thinks I spent a fortune, and it tastes wonderful.
Mary
Two Tricks to Tasty Holiday Baking
My two frugal tricks for using mixes are to grease the pan with real butter and to add a teaspoon of pure vanilla to the mix (cookies or cake mixes). People used to think my Duncan Hines® pound cakes were from scratch because of those two tricks.
Virginia
Christmas Breakfast that Will Elicit Smiles
Christmas breakfast is designed to be decorative and for those who get up at different times. On a baking sheet, place a can of biscuits in a tree form. Shape the top one into a star. Randomly decorate with bits of cherries or Craisins®, using some pineapple for the star. After it is baked, drizzle with green powdered sugar icing. This is easy to pull apart for eating with the fresh apples and oranges and perhaps a bit of ham left from Christmas Eve dinner.
AM
---
Take the Next Step:
Share your thoughts about this article with the editor.
Tools for Reducing the Food Budget