---
Why buy packaged pancake mixes?
Do-It-Yourself Pancake Mix and Homemade Syrup
by Alison Wood
---
Many of us parents do not have large enough incomes to invest in organic products. However, we can help our families eat fresher, healthier and cheaper by ditching the "ready-to-eat" or "little-prep" needed packaged foods. While cooking from scratch can seem intimidating, it's really not. Even your kids can help you make your own mixes that are made from fresh ingredients and do not contain questionable ingredients such as Yellow #2. Some moms report that their families actually feel better when they started consuming foods freshly prepared instead of pre-packaged foods.
Are you up for the challenge? Here is a basic recipe to help unglue you from the habit of buying mixes. You are embarking upon the new journey of healthier, cheaper and more delicious cooking! Not to mention how good you feel when someone's eyes bulge as they inquire, "You made this from scratch?" Trust me. There are too many benefits to fresh cooking to not at least try it!
Do-It-Yourself Pancake Mix
What mom or dad doesn't make pancakes for their kids every once in a while, or several times a week? Your kids probably even know where the pancake mix is on aisle 10. This recipe will definitely be a pantry staple for years to come for your pancake-loving family! What is the estimated cost difference? If you buy a name brand pancake mix, you spend approximately $.16 per pancake. Of course, this number can differ due to sales and store preferences. If you make your own mix, you will typically spend $.06 per pancake. Again, this can differ depending on the type of flour you use and if you add chocolate chips or fruit.
Pancakes with Fruit photo from Shutterstock
If your family is looking for ways to add some wiggle room to your grocery budget, this mix is for you. Feel free to add extra ingredients on special occasions, like fresh fruit and whipped cream. You're saving the difference by eating from scratch!
Ingredients:
4 1/2 cups all-purpose flour
6 tablespoons sugar
6 teaspoons baking powder
1 1/2 teaspoon baking soda
1 1/2 teaspoon salt
Directions:
In a large bowl, mix all ingredients together and keep in a lidded container in pantry or refrigerator. You can use this mix for about two months (if all ingredients are fresh and not expired). This pancake mix will make 36 pancakes, so you would only use about 1/3 of the mix for a family of four per meal.
When you are ready to prepare pancakes, here's what you need:
1 1/4 cups buttermilk
1 1/2 cups fresh pancake mix
2 eggs
2 tablespoons vegetable oil
Directions:
Pour dry pancake mix into large bowl. Make a well in the center of mix. Slowly add the buttermilk and whisk about five times. If more liquid is desired, add more buttermilk. Next, add the eggs and oil and whisk just until blended. Whisking too much will create a tougher pancake. Heat iron griddle or non-stick skillet and lightly spray with cooking spray. Pour about 1/4 cup of batter onto griddle or skillet. When the pancake bubbles and is golden brown, flip carefully. Do not press down on the pancake as this will make you lose your fluffiness. If you are making a lot of pancakes, turn your oven on warm and keep them uncovered and unstacked on a cookie sheet until serving. Enjoy your homemade frugal pancakes!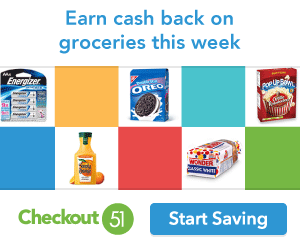 Homemade Pancake Syrup
We couldn't let you make pancakes from scratch and use the bottled syrup, could we? Don't fret; you can do this. The homemade syrup is a real money-saver as it is mainly sugar and water, which are two ingredients you almost always have on hand!
Ingredients:
3/4 cup packed brown sugar
1/4 cup sugar
3/4 cup water
1/2 cup light corn syrup
1/2 teaspoon maple flavoring
1/2 teaspoon vanilla extract
1/4 teaspoon cornstarch
Directions:
In small saucepan, combine sugars, water, corn syrup, and cornstarch. Cook mixture on medium-high until it comes to a rolling boil. Remove from heat and add flavorings. Let stand until slightly cooled. Mixture will thicken as it stands. If you desire thicker syrup, reheat syrup and add an additional 1/4 teaspoon cornstarch that has been mixed with 1/4 cup water. Repeat cooking process. Once cooled, keep in air-tight container in pantry or in refrigerator. This syrup can last for about two weeks.
* Additional tip: You can change the flavors by using hazelnut, Irish mocha, caramel, or other flavored syrups in place of the maple flavoring for a more adventurous dish.
Reviewed August 2017
---
Alison Wood is a writer for several online parenting resources, a missionary in Southeast Asia, mom to six kiddos and blogs about parenting, pregnancy and frugal living at Pint-Sized Treasures. Visit Alison on Google+.
Take the Next Step:
Share your thoughts about this article with the editor.
Tools for Reducing the Food Budget