---
A food program that everyone qualifies for
Reviewing One Harvest Food Ministries
by Shaunna Privratsky
---
Would you like a food program that has no income restrictions? One that would help your food budget to stretch a little further? Then you might want to check out One Harvest Food Ministries. This non-profit, non-denominational organization partners with local churches to distribute food boxes once a month. They are able to offer reasonable prices because they get the food direct from the manufacturers, have very low overhead, and have national purchasing power. The president, Jacob Prather, worked with Angel Food from 2007 to 2009.
You do not need to qualify for Food Stamps or be below a certain income level to order and receive their food boxes. Ordering is open to everyone, regardless of income, disability, or employment. They accept all major credit cards, as well as the SNAP benefits (if the partners are set up to accept them).
Editor Note: The One Harvest website is currently inactive. Check with local churches to see if you can find a church in your area that offers the One Harvest program or s similar program.
Family Laughing Around Meal photo from Shutterstock
Unfortunately, the food boxes are not delivered directly to you. Instead, they are distributed by a local partner, usually a church, once a month on a Saturday. So you'll need to live near your pickup location. The boxes are full of pre-packaged, frozen food in a sealed One Harvest Food Ministries box. They will stay frozen for four hours if not refrigerated.
Should you have a problem with any product, return the unused portion to your pick up place. They will determine the replacement value, which you will receive at the next month's scheduled delivery.
Each month they list different choices you can order. As an example of what you can order, this is the $35 box for the month of June:
#1 FAMILY BOX $35.00
(Perfect for a family of 4)
1.5 lb. RTC Parmesan Chicken Breast (Breaded)
1.5 lb. Country Fried Beef Steak
1.5 RTC Breaded Pork Chops
1.5 lb. Boneless Skinless Chicken Breast
1 lb. Ground Beef
1 lb. Lee Breakfast Sausage
2 lb. Bag Creamy Chicken with Wild and Brown Rice Soup
2 lb. Seasoned or Crinkle Cut French Fries
1 lb. Fresh Frozen Green Beans
1 lb. Fresh Frozen Stir Fry
1 lb. Fresh Frozen Peas and Carrots
1 lb. Fresh Frozen Field Peas with Snaps
1 lb. Fresh Frozen Yellow Cut Corn
2 lb. Pintos Beans (dry)
1.5 lb. Long Grain Rice
1 Box (10 Count) Aunt Jemima Buttermilk Waffles
1 Dessert Item
There is a good mixture of meats, vegetables, breakfast items, and a dessert item, although by no means would it feed a family of four for the whole month. Other boxes may fit your family's needs better and range in price from $20 to $45. One Harvest Food Ministries also offers three levels of survival boxes, which contain nutritional meal packets that can sustain a large number of people in the event of a natural disaster or if a zombie apocalypse breaks out. You just add water and boil for a nutritious meal. These are great tools for emergency preparedness, but a bit pricey.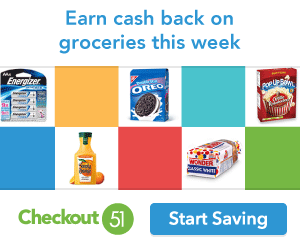 What if you live in a state that is not participating? You can still receive help with the national Food Bank Locator at FeedingAmerica.org. You just find your state and put in your zip code and all your local resources pop up. There were 29 locations in my town and many more links to resources for shelters, community services, counseling, and more.
Everyone wants to save money and everyone has to eat. So if you need another tool to stretch your food dollars, check out One Harvest Food Ministries today .
Take the Next Step:
Stop struggling to get ahead financially. Subscribe to our free weekly Surviving Tough Times newsletter aimed at helping you 'live better...for less'. Each issue features great ways to help you stretch your dollars and make the most of your resources. Subscribers get a copy of Are You Heading for Debt Trouble? A Simple Checklist And What You Can Do About It for FREE!
Discover savvy ways to trim the fat from your food budget by visiting the Dollar Stretcher Library.
Share your thoughts about this article with the editor.
Tools for Reducing the Food Budget