---
Recipes for your own sloppy joe seasoning
Homemade Sloppy Joe Seasoning Mix
by Dollar Stretcher Contributors
---
Sloppy Joe Seasoning
My family loves sloppy joes! I've been buying the prepackaged seasoning mix. It doesn't cost much, but I feel foolish paying a buck or more for some simple seasoning. Can anyone share a recipe for sloppy joe seasoning mix?
Kelsey
Enjoy This Long-Time Favorite
This is the recipe from my mother's elementary school (early 1950s). It is a family favorite:

Barbecue Hamburgers (sloppy joes)
1 lb. ground beef
2 Tablespoons white vinegar
1 Tablespoon brown sugar
1/2 cup celery, chopped fine
1/2 teaspoon salt
1 Tablespoon lemon juice
1/2 cup ketchup
1 Tablespoon onion, chopped fine
1 teaspoon yellow prepared mustard
Brown hamburger and drain it. Combine rest of ingredients and mix with meat in pan. Serve on toasted buns.
Charlene
Sloppy Joe on a Bun photo from Shutterstock
Her Favorite Sloppy Joe Recipe Ever
My favorite recipe for sloppy joes is actually one I found in a Taste of Home magazine.
To one pound of ground beef, add:
1 cup ketchup
1/4 cup water
2 Tablespoons brown sugar
2 teaspoons Worcestershire sauce
2 teaspoons prepared mustard
1/2 teaspoon garlic powder
1/2 teaspoon onion powder
1/2 teaspoon salt
After browning the hamburger, add all of the above ingredients and bring to a boil; simmer for about 30 minutes.
Erin
Homemade Sloppy Joe Seasoning
From the book, Make-A-Mix
by Eliason, Harward, Westover is this recipe for sloppy joe seasoning:

1 Tablespoon instant minced onion (or chop up a half onion)
1 teaspoon dried green-pepper flakes (I often just use a chopped green pepper, about a tablespoon more or less depending on taste)
1 teaspoon salt
1 teaspoon cornstarch
1/2 teaspoon instant minced garlic
1/4 teaspoon dry mustard
1/4 teaspoon celery seeds (I usually chop up a stalk of celery)
1/4 teaspoon chili powder
Add mix to:
1 lb. ground beef
1/2 cup water
1 8-ounce can tomato sauce
Brown ground beef and add the seasoning mix, water and tomato sauce. Bring to a boil. Reduce heat and simmer 10 minutes, stirring occasionally. When using fresh ingredients, sauté with the ground beef.
This book, which is available in bookstores or through Amazon, is a wonderful source for many recipes to use instead of buying packaged mixes. My book is the third I have had, and it's very well used and battered, but I keep it close and use it often.
Joan
Simple, Easy and Delicious
Here is our favorite sloppy joe recipe. Enjoy!
28-ounce can of tomato sauce
1/4 cup of brown sugar
1/2 tsp. garlic powder
1/2 chopped green pepper
Sauté green pepper, add other ingredients, and simmer for 30 minutes. You can add more sugar if you like it sweeter. I like meatballs simmered in the sauce for meatball sandwiches.
Joni
Our Family Loves This!
1 tablespoon dried instant onion
1 teaspoon salt
1 teaspoon cornstarch
1/4 teaspoon dry mustard
1/4 teaspoon celery seed
1/4 teaspoon chili powder
1 lb. ground beef or turkey
8 ounces tomato sauce
hamburger buns
Brown ground meat in a medium skillet over medium-high heat. Drain excess grease. Add sloppy joe seasoning, 1/2 cup water, 8 oz. tomato sauce and bring to a boil. Reduce heat and simmer 10 minutes, stirring occasionally. Serve over toasted hamburger buns.
Marsha
Continues to Use Restaurant's Sloppy Joe Recipe
I worked in a restaurant many years ago and the owner made almost everything from scratch including all of the breads, pies, and even French fries. I know because I peeled the potatoes. She also frequently served sloppy joes and I have used her recipe and have never thought about prepackaged seasoning or even sloppy joes in the can. I cook the hamburger with onions. For the sauce, I have never had a recipe that included the amounts. I use about 2 cups of ketchup, 2 or 3 good squirts of mustard, and 2 tablespoons of white vinegar. I taste it before adding to hamburger. I sometimes add more mustard or vinegar to taste. If it tastes too strong of either of those, I add more ketchup. Then I simmer the sauce with the meat and serve. I add a little water while simmering if it starts to get too thick. Everyone I have ever served this to has liked it. I raised four boys and fed a lot of boys through the years.
Sonja H.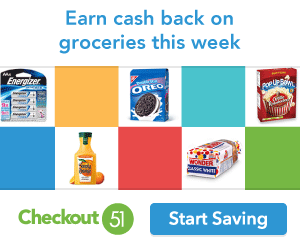 Family of Eight Approves
For my favorite sloppy joes, I brown one pound of ground beef with a sprinkling of salt, pepper, and onion powder (alternately you could cook chopped onion with your beef). Then I drain and add one 15-ounce can of tomato sauce, 1 t. sugar, 1 t. prepared mustard, and 1 t. Worcestershire sauce (the mustard and Worcestershire sauce can be adjusted for taste). I cook this over medium heat for 5 to 10 minutes uncovered until desired consistency is reached. I've always wanted to add green pepper or green chilies to the beef, but my family of eight would not agree! We used the canned sloppy joe sauce in the past and this one is just as delicious and it's cheaper.
Sherrie M.
A Flexible and Forgiving Sloppy Joe Recipe
Much better than packaged or canned sloppy joes, this recipe is very flexible and forgiving. For parents whose children don't like vegetables, it includes a lot and you could add even more. You can substitute turkey, chicken, pork, or TVP for some or all of the beef and you can leave out any of the ingredients you don't like or don't have. Play with the seasonings a little. You could probably do it in a slow cooker but expect it to be soupier.
Sloppy Joes from Scratch
Serves 6 in about 30 minutes
1 lb ground beef
1/2 large onion, chopped
2 stalks celery, chopped
1 green or red pepper, chopped
1/2 T brown sugar
2 T prepared mustard
1 T vinegar
1 tsp salt
1/4 tsp cloves
1 C catsup (can be part BBQ, chile or even tomato sauce)
1 T Worcestershire sauce
2 T molasses or 1 T brown sugar
Red chile pepper flakes to taste
6 hamburger buns
Brown the meat, adding in the vegetables as it starts to cook. Stir in remaining ingredients and cook until flavors have blended. Serve over buns, toasted or not.
Marsha
---
Take the Next Step:
Share your thoughts about this article with the editor.
Tools for Reducing the Food Budget