---
Kick the can and save with homemade soup!
Soups from Scratch
by Alison Wood
---
Canned soups are great when you're in a hurry and on a tight schedule, but have you ever made your own homemade soup? If you haven't, you are missing out on some amazing flavor and taste.
My husband, six kids, and I all journeyed to a foreign land in Southeast Asia nearly five years ago. We call it home now, but it took some time to adjust. One thing we missed most about our American homeland was the familiar foods. We love cornbread, biscuits, soups, macaroni and cheese and, of course, The Olive Garden.
I was shocked beyond belief when I entered the grocery store and found the over-priced cans of soup. $1.90 for one can of cream of mushroom soup? That was not an option for this penny-pinching, budget-savvy mom. Instead, I began to do some research and found out I could make some mean chili, hearty potato soup, amazingly creamy tomato soup, and just about any kind of soup you can get in a can! It took a little bit more thought, but the cooking part was a cinch!
As I surprised my hubby over and over again with a new soup, I loved his reaction. He'd say, "Wow! This is homemade? It has so much more flavor than the canned stuff!"
Not only was I bringing my family the comfort food we had enjoyed in America, but I was also staying within our food budget by purchasing fresh ingredients at the outside markets.
Next time you are doing some food budgeting, add up the expenses you are spending on canned or pre-packaged soups. Don't forget to figure in all the servings you get out of a huge pot of homemade soup versus the two servings you get out of one can. You may never walk down the soup aisle again!
If you're half-way convinced to convert to making your own homemade soups, then check out these recipes below. I try to keep recipes mouth-watering, tasty, healthy, simple, and frugal. Feel free to add more expensive extras if your food budget allows.
Chicken Chili
This has an amazing flavor. I absolutely love how it makes my kitchen smell when I cook it. My hubby and boys seem to be drawn to the kitchen when I make this soup!
Ingredients:
2 boneless, skinless chicken breasts, diced
8 oz tomato paste
2 15 oz. cans pinto beans, undrained
1 15 oz can kidney beans, undrained
2 large, white onions, peeled and diced
3 Tablespoons paprika
2 Tablespoons oil
1 Tablespoon Mexican chili powder
1 Tablespoon salt
5 cups water
Directions:
In large saucepan, heat 2 Tablespoons oil on medium-high and sauté chicken and onions together until chicken is no longer pink and onions are soft and translucent. Next, add remaining ingredients and whisk until tomato paste is thoroughly incorporated throughout the soup. Continue to stir occasionally as you bring the soup to a boil. Once boiling, cover and simmer for 15 minutes. Add shredded cheddar or parmesan, if desired. Yields: 6 servings
Homemade Tomato Soup
You will never go back to the canned stuff after this soup! It's packed with tomato flavor and oh-so-creamy!
Ingredients:
8 oz. tomato paste
1 teaspoon chicken bouillon
1/8 teaspoon baking soda
1/2 Tablespoon salt
3 cups water
2 cups milk
Homemade Tomato Soup photo from Shutterstock
Directions:
Whisk tomato paste and water in medium saucepan. Next, add the bouillon, baking soda, and salt. Cook until boiling. Once soup begins to boil, turn off heat and add the milk. Stir until thoroughly combined. Serve with shredded cheese and sour cream, if desired. Yields: 4 servings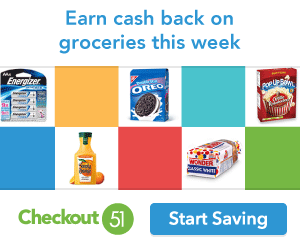 Potatoes and Dumplings
This is another hearty soup that you can't get in a can if you wanted to! It's a family recipe and has been enjoyed in the southern states of America for years. Try it and see why it's a frugal favorite!
Ingredients:
6 white potatoes, peeled and diced
1 can regular, small biscuits (the super, cheap kind)
Salt and pepper to taste
Directions:
In large saucepan, bring diced potatoes to boil in 8 cups of water. Continue to boil until potatoes are soft. Once soft, pinch off tiny parts of the canned biscuits and drop into the boiling mixture. Use half of the can or the entire can. If you choose half, you can always bake the remaining ones. Do not stir the soup. Wait until biscuits have fluffed up and then remove from heat. Now, add your salt and pepper and stir the soup. Serve hot and top with shredded, cheddar cheese. Yields: 6 servings.
Enjoy the fresh, inexpensive tastes of homemade soups. It's just in time for the chilly fall and winter weather!
---
Alison Wood is a writer for several online parenting resources, a missionary in Southeast Asia, mom to six kiddos and blogs about parenting, pregnancy and frugal living at Pint-Sized Treasures. Visit Alison on Google+.
Take the Next Step:
Continue to trim food costs by visiting our food & groceries section to get tips and tools for keeping more of your hard-earned dollars in your pocket.
Better than coupons. Shop smart with great cash back offers on your favorite brands at your favorite grocers. Join Ibotta today.
Join those who 'live better...for less' - Subscribe to The Dollar Stretcher newsletter, a weekly look at how to stretch both your day and your dollar! Subscribers get a copy of our ebook Little Luxuries: 130 Ways to Live Better...For Less for FREE!
Share your thoughts about this article with the editor.
Tools for Reducing the Food Budget