---
Taking the drudgery out of the hundreds of lunches you'll prepare this year
Get Your Kids Involved With Their School Lunches
by Veronica Bowman
---
It's a new school year. And, that means hundreds of school lunches and the challenge of keeping them interesting to your kids while still being nutritious. One way to do that is to get the kids involved in all aspects of their school lunches.
If they're old enough, begin by teaching them a little about lunch box and food safety. You can point them to the US Department of Agriculture.
Purchasing the lunch bag or box is the easy part. The more difficult part is finding creative, healthy lunch ideas that your child will find appealing. The following ideas can serve as a springboard to jumpstart your creative thinking as your kids embark on a new school year.
Children are typically more likely to eat their lunch if they have helped prepare it. Before you go grocery shopping, ask your child for their input in what they want for lunch. This gives you an opportunity to guide your child toward healthy food choices while letting them be involved in the planning process.
You can make sandwiches more interesting by using something other than two slices of bread. Waffles, pancakes, and wraps are a few alternatives to consider. A waffle sandwich that consists of cheddar cheese, apple slices, and bacon is a good example of a sandwich that you and your child can prepare together. Even very young children can assist in preparing their lunch by spreading peanut butter on a waffle and placing sunflower seeds or raisins on top of the peanut butter. There's an abundance of waffle sandwich ideas available online. You and your child could check out these ideas together and make some selections for the upcoming weeks.
Making School Lunch photo from Shutterstock
Pancakes are another alternative to sliced bread. You can prepare an abundant amount of pancakes ahead of time and freeze them or purchase pancakes from the freezer section of the grocery store. The following suggestions are just a few of the many ways to create a delicious pancake sandwich. Flavored cream cheese and a layer of fruit make a tasty filling between pancakes. Peanut butter and banana or a PB&J made with two pancakes is a popular treat for kids. If you allow your child some creative freedom, they will most likely invent some very interesting pancake sandwiches.
Children don't mind breaking from tradition. Your child may want to have pancakes or waffles with maple syrup or fruit flavored syrup in their lunch box. Add some fresh fruit and a box of juice and your child can enjoy breakfast for lunch.
Encourage your child to get creative with some of the healthy food choices you offer them as lunch box items. Instead of simply putting a piece of fruit or a fruit cup in their lunch box, let them make fruit kebobs to take for lunch. Bake some healthy cookies and let your child decorate them and take them for snack or dessert. Kids like to play with their food. You can use that to your advantage by letting them make things, such as bugs on a log using celery, peanut butter and raisins or smiles using apple slices and cubed cheese.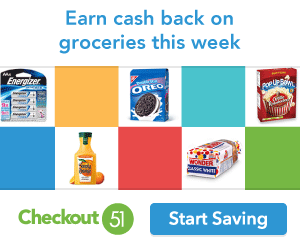 Lunchables® are popular with kids, but they can be expensive. They also may not contain the type of foods you want your child to eat. You can find some fantastic DIY alternatives on the internet. Or just look at what's available in the store and make your own, or substitute healthier options.
Wraps fit nicely in a child's hand as well as in their lunch bag. There's an almost limitless number of ingredients and combination of items that your child can place in a wrap. Wraps offer you a way to reinvent some of the leftovers you have in the fridge.
To get your child excited about their bag lunch, give them some decision-making power by presenting them with some healthy choices. Let them assist in creating their lunch menu. If some of their healthy lunch combos are a little unusual, go ahead and let their creative spirit shine through.
---
Take the Next Step:
Share your thoughts about this article with the editor.
Tools for Reducing the Food Budget