---
What produce freezes well and what's the best way to do it?
How to Freeze Fruits and Veggies
by Dollar Stretcher Contributors
---
How to Freeze Fruits and Veggies
We have a large garden, many fruit trees, and a large family. Most years, we have a pretty good crop of fruits and veggies. We can a lot and give a lot to neighbors. But, I'd like to freeze some. We have a large freezer that could store a lot of good food. I need some advice on which fruits and veggies freeze well and what's the best way to do it. Can anyone share their experience with freezing fruits and vegetables?
Maddie
You Can Freeze A Lot of Produce!
In my experience, lots of fruits and veggies can be frozen, including tomatoes. One of the best ways I have found is to slice the fruit into bite size pieces first. In the case of strawberries, I slice them in half. I lay them out on a cookie sheet lined with parchment paper and then pop the cookie sheet into the freezer until they are frozen. Then I transfer them into a freezer bag. One of those devices that sucks the air out of the bag might be a good investment, but I never seem to keep the frozen fruit that long as I use it up in smoothies. I do this with other fruits like bananas (they don't even turn brown), blueberries, raspberries, blackberries, cherries, cantaloupe, mango, etc. You can also do this with veggies like butternut squash, green beans, broccoli, and others as well. Of course, with most vegetables, blanching them first and then cooling them down in a bath of ice water is the first thing to do. I like the idea of freezing the veggies and fruit individually as it is easier to separate out how much you want to use of it.
Donna
Freezing Tomatoes with Ease
I grow tomatoes, but they ripen at the hottest time of the year. Who wants a steam bath at that time of the year? My solution is so easy. I wash the tomatoes, put them on a cookie sheet covered with waxed paper, and put them in the freezer. When they are frozen, I put them in a zippered storage bag and return to the freezer. Repeat until the tomatoes are all frozen. When I need tomatoes, I take out what I need and let them thaw in a bowl. When they are thawed, I pinch the skin and pull it off. It's like they just came out of a can with far less effort.
Linda
Find All the Information You Need in One Place
The US Dept. of Agriculture publishes tons of information on freezing and canning garden produce. It's all free and paid for by your tax dollars. Your county extension office will have this information and probably also has information geared to your state or local area as well. Contact your county agriculture extension agents. Their offices will be listed in the phone book under the government listings and they have a wealth of information and knowledge to share with you.
Lynn
Fruits and Veggies photo from Shutterstock
Check Your Grocer's Freezer
Almost anything that you can grow may also be frozen. The only exceptions I can think of right now are lettuce and cucumbers. Bu, if you use the lettuce in cooking, such as in a soup, you could probably freeze even lettuce.
I have frozen tomatoes for use in cooking by simply quartering them and putting them in freezer bags. The skins slip off when cooked and can be removed if you wish. I chop onions and peppers in sizes appropriate for dishes I cook.
To use space efficiently, either freeze individual pieces on a tray and then bag or be sure to flatten the bag before placing in the freezer. I prefer the former, so I can use small portions when I wish.
Look in the grocer's freezer at all the fruits and vegetables to get more ideas about what to freeze or check the website of your local extension service.
Barbara
Connect With Your County Agricultural Extension Agent
One of the most overlooked sources of information is your friendly county agricultural extension agent. They have all kinds of information, such as the best varieties of produce for your area, best growing practices for your particular area, recipes galore, and so much more. They can even help identify wildlife you've never seen before (like snakes!). I learned about these folks by being in 4H so many years ago.
Karen in Schertz, TX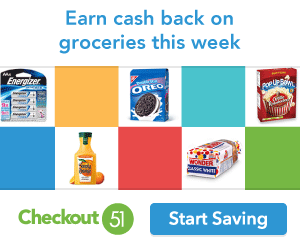 Most Produce Freezes Well
Freezer boxes are space-effective and can be used for leftovers once emptied. Boxes keep out odors from other produce better than bags, but plastic bags can be used if you prefer.
Peel fruit and place in water with vitamin C pills dissolved in it. This will keep fruit from browning. Reserve peels for making jelly. Fruit can be put directly into boxes with a slotted spoon or can be flash-frozen on cookie sheets and then stored.
Non-browning fruit can be washed in a weak solution of white vinegar and water to kill mildew and then frozen.
Bananas can be frozen whole for snack pops, sliced for puddings, or pureed when overripe for banana bread.
The Punk Domestics website has great recipes for herb or wine jellies made with fruit peelings.
Margaret
Reviewed July 2017
---
Take the Next Step:
Have an idea that we didn't include? Send it to us and we'll add it to the article.
Tools for Reducing the Food Budget