---
6 ways to save
Save on Groceries for Food Intolerances
by Michelle Jones
---
Let's face it, in today's economy, the last thing anyone wants to deal with is the increase in their grocery bill associated with food intolerances. To cater for food intolerances, specialty food suppliers have exploded in recent years and so has the price tag. For those with food intolerances, grocery shopping can take on a whole new dimension. But don't lose heart; the following tips will help anyone managing food intolerances on a budget.
1. Focus on what you CAN eat.
When we find out there's something we can't have, it's in our nature to suddenly focus ONLY on the restricted food(s). Doing this will leave you feeling defeated. Instead, focus on the many delicious and nutritious foods that you can eat. Take some time to learn how to use seasonings and tasty ingredient combinations to keep your meals satisfying and your diet varied.
2. Keep it simple.
Skip fancy ingredients and complicated recipes for a while and instead focus on keeping meals simple. This will not only allow you to more easily adjust to your new diet without becoming overwhelmed, but it will also enable you to learn to manage your new dietary lifestyle within your budget. That's because simple meals cost less and are also less stressful to put together.
A simple meal formula is protein, carbohydrate, and produce. For example, try chicken, a sweet potato, and a mixed greens salad. If you need to eat simple meals like this for a few weeks so you get a handle on your budget and new diet, then do it! It's a short-term solution that will give you time to adjust. Remember that meals are meant to nourish, not cause stress.
Gluten Free photo from Shutterstock
3. Cook from scratch when it counts. It's cheap, and if done right, it can save time.
Feeding a family while trying to manage food allergies generally means spending more time in the kitchen. And while it's usually healthier to cook from scratch, your time is precious and there's only so much of it to go around.
Carefully consider what you want to spend your time cooking from scratch and really make it count. For example, there's no point in making homemade non-dairy yogurt if your family doesn't eat much yogurt. Alternatively, you might want to consider taking the time to make grain-free bread if you regularly enjoy having toast for breakfast or a sandwich for lunch.
4. Be picky about allergy-free substitutions.
There are tons of substitutions available for all sorts of allergies, but it's important to discern between what substitutions are healthy and worth your money and which are not. For example, many commercial egg replacers are expensive and nothing more than empty calories. A better option would be to research homemade egg substitutions and find some that are tried-and-true for your needs. Flaxseed and chia seeds are both great substitutions and are affordable when you buy them in bulk.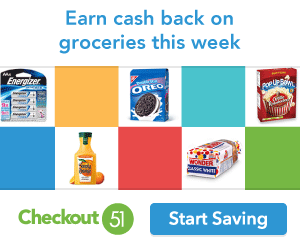 5. Buy specialty items in bulk.
Once you've figured out how to balance simple meals with cooking new favorite allergy-free fare, take the time to find a quality source for your allergy-free ingredients and know what a good price to pay is. Then, when prices are at their absolute lowest, stock up. Whether it's gluten-free and grain-free flours or non-dairy milk, stocking up when prices are rock bottom on allergy-friendly ingredients that you use frequently will help you to save money. Keep in mind that a price book is a great way to track prices and sources.
Remember that "buying in bulk" doesn't mean having to buy from bulk bins in grocery stores where cross-contamination may be an issue. Instead, many companies offer bulk-size packages of their allergy-free products, which will help you save money without risking accidental exposure to allergens. In addition, many health food stores and markets offer discounts for buying foods by the case. So taking advantage of these types of discounts can really add up to big savings over time.
6. Get a better handle on budgeting.
If your new dietary lifestyle is making it a challenge to stay within budget, take some time to learn more methods for saving money. Strategies like creating a weekly meal plan, buying in bulk (as mentioned above), shopping farmer's markets for locally grown produce, and limiting organic produce to just the dirty dozen, are just a few ways you can work to further stay within budget.
Reviewed June 2017
---
Take the Next Step:
Better than coupons. Shop smart with great cash back offers on your favorite brands at your favorite grocers. Join Ibotta today.
Discover more on saving on special dietary needs by visiting the Dollar Stretcher Library.
Join those who 'live better...for less' - Subscribe to The Dollar Stretcher newsletter, a weekly look at how to stretch both your day and your dollar! Subscribers get a copy of our ebook Little Luxuries: 130 Ways to Live Better...For Less for FREE!
Share your thoughts about this article with the editor.
Tools for Reducing the Food Budget