---
What chicken marinade does your family love?
Homemade Chicken Marinades
by Dollar Stretcher Contributors
---
Homemade Chicken Marinades
For the past year, we've been eating more chicken. My family is starting to complain about seeing the same dishes over and over. I don't have a lot of time to do fancy recipes. I thought that using various marinades might be a good way to create a variety of chicken dishes without taking a lot of my time. Can anyone suggest any good homemade chicken marinades that I can make?
Alissa
Start With Basic Vinaigrette
Try using any salad dressing flavor that appeals to you. To make your own, start with a basic vinaigrette, varying the flavor by adding different herbs and/or spices, subbing tomato or a citrus juice for the vinegar. Add fresh ginger, garlic, soy sauce and a sweetener for Asian or oregano, thyme, feta cheese and Kalamata olives for Greek or garlic and basil with tomato for Italian or cinnamon, cumin, onion and preserved lemon for Moroccan.
A
We Enjoy This Homemade Chicken Marinade
Here's a Greek marinade recipe my family and I like:
1/3 c. olive oil
1/3 c. lemon juice
1/3 c. white wine
McCormick® Greek seasoning to taste (can substitute oregano and black pepper) 1.5 to 2.0 lbs. boneless chicken breasts
Combine all ingredients except chicken in a resealable plastic bag. Knead to mix. Add chicken. Marinate for 24 hours. Grill, broil or saute until chicken is cooked through. Enjoy!
Beth
Very Versatile, Very Delicious
Here is my family's favorite chicken marinade!
1/2 cup extra-virgin olive oil
1/4 cup soy sauce
3-4 tablespoons brown sugar
3 tablespoons Worcestershire sauce
3 tablespoons red wine vinegar
2 tablespoons lemon juice
1 tablespoon Dijon mustard
1 teaspoon granulated garlic
1/4 teaspoon pepper
1/4 teaspoon salt
1/4 teaspoon onion powder
1/4 teaspoon dried parsley flakes
I always make extra chicken with this marinade and freeze what doesn't get eaten at mealtime. It makes awesome chicken sandwiches, or cut up leftovers and use in casseroles.
Erin
Marinated Chicken Drumsticks photo from Shutterstock
Two Homemade Chicken Marinades to Try
Here are two very delicious marinades. You will probably want to adjust the amount to your taste, but these are the general guidelines.
Here's one I learned in Brazil:
1-2 pounds chicken
1-2 c. beer
3 cloves garlic
salt to taste
Add water until the chicken is covered and marinate.
Bake chicken until tender. It has a great taste. It somehow makes the meat seem even meatier if that's possible. It's a great way to utilize that bit of beer left in a bottle that's gone flat.
Here's one I found online for Chicken Teriyaki:
1 Tbsp. cornstarch
1 Tbsp. cold water
1/2 c. sugar (brown is best)
1/2 c. soy sauce
1/4 c. apple cider vinegar
1 clove garlic
1/2 tsp. ground ginger
1/2 tsp. black pepper
Simmer all but chicken in small sauce pan, stirring constantly. Pour over chicken and bake about 15 minutes or until done. My kids love this recipe, but be careful as it seems to burn easily. It's nice with rice and stir fry veggies, all of which are quick and easy to prepare.
Lisa
Dry Rub for Chicken
This is a rub that is left on the chicken overnight. I found the recipe online. It always gets rave reviews. I always use a lot less salt than this recipe calls for.
4 t. salt
2 t. paprika
1 t. onion powder
1 t. dried thyme
1 t. white pepper (or extra black pepper)
1/2 t. cayenne pepper
1/2 t. black pepper
1/2 t. garlic powder
Mix well and then rub onto two four-pound whole chickens or four pounds of chicken pieces, whichever you happen to have. Let it set overnight and then roast as usual. I have also used this as a last-minute rub and roasted the chicken right away.
M
Go with Quick and Easy Salad Dressings
The quickest and easiest marinades are inexpensive salad dressings, even store brands work great. I like Asian ginger, Italian, Catalina, raspberry, honey-mustard, balsamic vinaigrette, lemon-pepper, and French. If you wish to use a cream dressing such as ranch or bleu cheese, add a crumb topping before baking and they turn out great as well.
Katie in Allentown, PA
Dump and Freeze
Here are some "dump and freeze" recipes. Put everything in a zipper bag and freeze. Then just dump the marinated meat into a slow cooker or casserole dish and bake.
Sherry
Easy Fixes for Chicken
The following recipes are not marinades, per say, but easy ways to pre-fix chicken when you get home from the grocery store, freeze them in zipper bags, and then take out and pour into a pan and bake. These yummy recipes are from Mary Hunt's Everyday Cheapskate.
The following recipes can be made with any four to eight pieces of chicken. You can use bone-in or boneless, skin-on or skinless, and even whole. Experiment to see what you prefer. Simply mix the sauce ingredients and toss into a zipper freezer bag along with the chicken, seal, and freeze. To cook the chicken, thaw the bag overnight in the refrigerator. Pour the contents of the bag into a 9 x 12-inch pan and bake at 350 F until done. Chicken breasts take about 25 to 35 minutes. Dark meat pieces will take longer.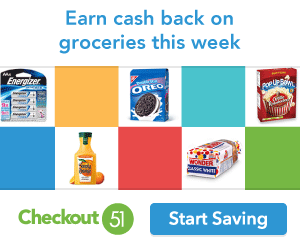 Russian Chicken
2/3 cup apricot preserves
16 ounces Russian salad dressing
2 packages dry onion soup mix
Teriyaki Chicken
1 clove garlic, minced
1/3 cup soy sauce
2 tablespoons rice wine
1 1/2 tablespoons cider vinegar
1 1/2 tablespoons brown sugar
1 1/2 tablespoons minced ginger
Spiced Citrus Chicken
2 tablespoons olive oil
2 tablespoons lime juice
2 tablespoons orange juice
2 tablespoons lemon juice
2 tablespoons chili powder
2 tablespoons paprika
1 teaspoon cayenne
1/2 teaspoon black ground pepper
1/2 teaspoon seasoning salt
Spicy Sweet Glazed Chicken
2 teaspoons minced garlic
2/3 cup apricot preserves
1/3 cup soy sauce
1/3 cup ketchup
1 teaspoon Tabasco
Sticky Chicken
2 tablespoons vegetable oil
1 tablespoon soy sauce
3 tablespoons smooth peanut butter
3 tablespoons ketchup
Honey Sesame Chicken
1/2 cup chicken broth or water
3 tablespoons sesame seeds
3 tablespoons honey
2 tablespoons Dijon mustard
1/2 teaspoon ground black pepper
2 cloves garlic, minced
Pepper Lime Chicken
1/2 teaspoon lime zest
2 cloves garlic, minced
1/4 cup lime juice
1 teaspoon ground black pepper
1 tablespoon vegetable oil
1 teaspoon dried basil
1/4 teaspoon sea salt
Barbara
---
Take the Next Step:
Don't miss these top 10 ways to save on meat and poutlry.
Better than coupons. Shop smart with great cash back offers on your favorite brands at your favorite grocers. Join Ibotta today.
Could spending 5 minutes reading a newsletter twice a week save you time and money every day? Dollar Stretcher Tips readers think so. Subscribe and find out how many ideas stretch your day and your dollar! Subscribers get a copy of our ebook Little Luxuries: 130 Ways to Live Better...For Less for FREE.
Have an idea that we didn't include? Send it to us and we'll add it to the article.
Tools for Reducing the Food Budget