---
Adding flavor to pork BBQ
Homemade Pork Rubs
by Dollar Stretcher Contributors
---
Homemade Pork Rubs
Here in Georgia, we BBQ a lot. I do a pork shoulder at least once a month in my smoker. I'm looking for some ideas for a homemade rub for pork. Most of the ones my friends use are about the same, so I'd especially like any unique ideas for pork rubs.
Jeff
Rub That Will Knock Your Socks Off
Go to BBQ Bible website with Steve Reichlin. He will have rub recipes that will knock your socks off.
G
The Grill Is Where the Real Flavor Happens
After buying rubs and seasoning mixes for years, I learned the basic ingredients are almost always the same. You can look at all the recipes on the web and read the labels at the store to see this. The proportions sometimes vary when I combine them because I don't measure. I start with more unrefined sugar than kosher salt as the primary ingredients and add chili powder, onion and garlic powder, cumin, black pepper, and as much heat as I can get away with. Sometimes I throw in a little cinnamon or cloves or whatever catches my eye in the spice rack. I don't use a recipe, but I taste and adjust the additions as I go, so as not to overwhelm the flavor with just one ingredient. I mix enough for the amount of meat I have and enough to re-apply when it comes off the grill. Whatever you mix up, the grill is where the real flavor is going to happen.
James
Common Spices Rub photo from Shutterstock
Good on Many Things
We use Kentucky Kernel® Seasoned Flour and it turns out great. Also, it's good on beef, seafood, veggies and gravies. We get it at Wegmans.
Myron
It's All about the Flavors You Like, Right?
I live in GA also and we smoke a lot of pork. We use all different cuts. As far as rubs go, just be creative to your taste. We usually like a sweet, tangy mix that includes brown sugar, seasoning salt, a little red pepper, black pepper, crushed fresh garlic or garlic powder, and fresh herbs.
Reb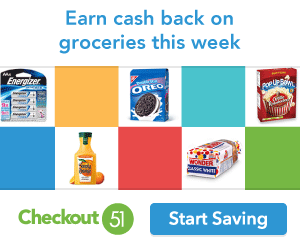 We Love This Recipe!
This is our favorite recipe for rub that I use on pork shoulder in a slow cooker:
1-1/2 tsp salt
1/2 tsp black pepper
1/2 tsp oregano
1/2 tsp garlic powder
1/2 tsp onion powder
1/2 tsp paprika
Alice
---
Take the Next Step:
Next you might like to try a few of these recipes for pork marinades.
Take the TDS Pantry Challenge. Clean out that pantry, fridge and freezer and see how much extra cash you can free up this month!
Join those who 'live better...for less' - Subscribe to The Dollar Stretcher newsletter, a weekly look at how to stretch both your day and your dollar! Subscribers get a copy of our ebook Little Luxuries: 130 Ways to Live Better...For Less for FREE!
Have an idea that we didn't include? Send it to us and we'll add it to the article.
Tools for Reducing the Food Budget