---
Make it easy on yourself!
7 Time-Saving Dinner Shortcuts
by Leanne Ely
---
Regardless of how you feel about cooking, nobody wants to be a slave to the kitchen. We are all so busy these days that we need as many shortcuts as we can possibly find for getting a good home-cooked meal on the table with a minimum amount of stress!
It's no good to find yourself at the end of a crazy day standing in front of the fridge praying for inspiration to hit as you try to figure out what to feed the hungry people in your house. (That's the danger zone where you're likely to pick up the phone and call for pizza. Don't do it!)
Here a few shortcuts to help you get your evening meal under control!
Crock and roll. Dust off the slow cooker and put it to work. This ultimate shortcut appliance can save you a ton of time on dinner prep. Assemble your crock ingredients in the crock liner the night before and refrigerate the works overnight. Then, all you need to do in the morning is plunk it in and plug it in!
Marinate meat before freezing. How many times have you gone to make a recipe and realized that you have to marinate the meat for several hours first? When you're freezing your chicken, beef or pork, freeze it along with a marinade. That way, it will get good and tasty while it thaws, and you've saved a step. Oh, and that thaw? The new way to thaw is in a sink full of hot water. Yes, it's safe!
Cook more than you need. If you are cooking a meal for two, you might as well cook for four. Cooking for four? Why not cook for eight? That way, you have a double dinner!
Vegetables from Refrigerator photo from Shutterstock
Parchment paper. If you don't already use parchment paper to line your pans before you bake or roast something in the oven, you're working too hard on clean up! This oven-safe paper will cut your scrubbing in half! Boom!
Chop the veggies beforehand. Wash and cut that broccoli and cauliflower after you get it home. Same goes for making pepper strips, slicing mushrooms, and peeling Brussels sprouts. Do that work all at once (or even better, put the kids to work!). Place all those veggies in zipper bags and you have grab and go veggies that you can either snack on raw or quickly steam for a side dish. Keep carrot sticks and celery sticks in a bowl of water in the fridge (keeps them fresh!) and let the kids help themselves when they need a snack.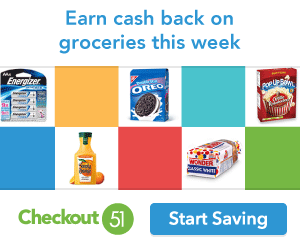 Go with salad. Making a big raw salad is much quicker than any other side dish you can possibly think of! And if you have some leftover protein, there's a quick dinner!
Plan ahead. This would arguably be the number one shortcut when it comes to getting dinner under control. Planning your meals for the week puts you in complete control of the dinner table.
Reviewed May 2017
---
Leanne Ely is a New York Times best selling author of Body Clutter and the popular Saving Dinner cookbook series. According to Woman's Day Magazine, she is the expert on family cooking.
Leanne's syndicated newspaper column, The Dinner Diva can be found in 250 newspapers nationwide and in Canada. Her vast broadcast experience includes media satellite tours, QVC several times as well as guesting on several national television shows, including HGTV's Simple Solutions, ABC Family's Living the Life, Ivanhoe's Smart Woman, Small Talk for Parents and Talk of the Town. She has guest chef-ed on the cooking show, Carolina Cooks and has taught cooking classes all over the country for Bloomingdale's.
In addition, she is a seasoned radio personality. Leanne's own radio show, Heart of A Woman aired during drive time in two major California markets, Los Angeles and San Diego. Her current show, The Dinner Diva is one of the top Blog Talk Radio shows on the Internet.
On the Internet, she pens the Food for Thought column for the immensely popular, FlyLady.net, with over half a million readers weekly. She has been featured in Woman's Day magazine, the Chicago Tribune, St. Petersburg Times, Orange County Register - to name a few. Additionally, she is a sought after speaker and has spoken all over the country, with keynote addresses to corporate and non-profit entities. SavingDinner.com. Visit Leanne Ely on Google+.
Take the Next Step:
Share your thoughts about this article with the editor.
Tools for Reducing the Food Budget