---
What advice would you have for a newbie camping family?
Camping Cooking Tips and Recipes
by Dollar Stretcher Contributors
---
Camping Cooking Tips and Recipes
We bought a tent and sleeping bags as a family Christmas gift this year and will be going on our first three-night camping trip next month. We are not experienced campers and I am not real sure where to start planning our meals. We are a family of five, and while my kids would be perfectly fine eating PB&J sandwiches and granola bars for four days, I'd like to prepare some hot meals as well. About the only thing I know how to do over a fire is make s'mores and roast hot dogs. Do any experienced camping cooks have any easy camp recipes for both breakfast and dinner? If they require any of the ingredients to be kept cold, I could use some food storage advice as well.
Jackie
Start with a Foil Packet
I put together aluminum foil packets of potatoes and vegetables to put on the grill for a great side dish. Add a pat of butter and salt and pepper in each packet and slice the potatoes and harder vegetables thinly, so they cook through. Vegetables that roast well are good for this, such as carrots, broccoli, onions, etc. You can also add different spices. There are a lot of possibilities.
Alicia
First Night Made Easy
Since this is your first time, I suggest you keep it simple but definitely plan ahead. If you are really serious about open fire cooking, make sure you do a little homework ahead of time as it can be a bit challenging. You'll need appropriate cooking pots with good lids and handles as well as a sturdy grate or tripod to place atop your firepit. Check online for how-to videos, tips, and tricks. Also, your local camping store might have an equipment rental program, but can also give you some suggestions on what types of gear you'll need. Before you buy anything, though, make sure to ask around and see what you can borrow from neighbors, relatives, or your local scouting leader. Just be sure it's clean and in good condition when you return it. You might find that some people are willing to give you their old gear or sell it to you for a very reasonable price since it's not used anymore and is just taking up space in their homes. Personally, I prefer to use a small camping stove. I have found that it makes my life as the "Camp Cook" a lot easier. They are small and easy to use and safe if you follow the instructions, but it's a personal preference. Either way, ask around to see what you can borrow before you buy. Your wallet will thank you!
For a quick and tasty meal your first night at camp, try the following. The next time you make a batch of chili or stew or something hearty that can be reheated in one pot, make extra and put it in a heavy duty zipper bag and place it in the freezer. Take it out the night before you go camping, right before bedtime, and stick it in the fridge. It won't be completely thawed by the time you hit the road in the morning, but pack it in your cooler with ice. By the time you've set up camp, it will be thawed and ready for reheating. It will be enjoyed by all, and cleanup afterwards is nominal.
If you plan on packing perishable foods, make sure you'll have easy access to ice. Map out general stores and supermarkets in advance and plan for that expense. You'll need to drain and top off the ice in your coolers about twice a day, depending on how hot or cold it is outside. Also, if you are camping in an area with wildlife, always put your coolers in your car at night, roll the windows up, and lock the doors. Never leave food out in the open, and make alternate arrangements for your coolers if you have a soft-sided Jeep or soft-topped vehicle, as I have seen bears open those up very easily.
Deb in Chantilly, Virginia
Double Duty Drinks
We froze plain water in empty two-quart juice bottles. Those served as our cooler's ice packs and our water supply for a weekend trip. Drink up as they melt. The square bottles pack more easily. If you use round bottles, though, you can tuck skinny snacks like string cheese in the gaps.
You can also freeze milk. Be sure to pour off a bit to allow for expansion. A half-gallon jug took about two days to defrost in our cooler. We had chips of ice in our cereal, but that was part of the fun for the kids. This trick works best if you're already accustomed to skim (nonfat) milk. Even 1% milk will lose its creamy feel.
Elsie in North Texas
Consider a Camp Stove
When I was going camping regularly, I ate pretty much the same stuff I did when I was home. A cast iron griddle is a great tool for making bacon, eggs, pancakes, steaks, etc. For pancakes, they make the bottles that you can add water to, shake the bottle, and pour the batter directly onto the griddle. If you like stews, a cast iron Dutch oven can be used to prepare soups, stews, baked chicken, etc. I would suggest you get a Coleman camp stove because you can regulate the temperature much better than you can over an open flame. However, with a little practice, you'd be surprised how proficient you can become cooking over an open flame. For refrigeration, you can use a regular cooler. Just make sure you start with cold stuff. If you can start with all frozen items, keep it out of direct sunlight, only open it to get stuff out, and close it immediately. You'll be surprised how long things will stay cold.
Gene
Feed a Crowd
My husband goes on an annual hunting trip in the mountains with his brothers, sons, and nephews. I enjoy preparing foods that are hearty, hot, and budget-wise for them. I make things like Texas chili and beans, cornbread, carne guisada (using an inexpensive cut of round steak), etc. I make everything a few days in advance and put the food in freezer safe containers. Since I make enough to feed a crowd, I use plastic bins from a dollar store. This way, if the container does not make it back or gets broken, it's not a huge loss. My husband hauls all the food in an ice cooler with ice, and since it is frozen solid, it can last several days in the cooler while slowly thawing out. They heat the food in cast iron pots over the fire. I also include cornbread, Fritos, and shredded cheese for the Texas chili and beans. They can eat that as a Frito pie if desire. For the carne guisada, I pack store bought tortillas. Enjoy your camping trip!
Gracie
Cauldron on Fire photo from Shutterstock
Can't Go Wrong with Spaghetti and Meat Sauce
Our standard dinner recipe is spaghetti and meat sauce. The meat sauce is frozen, and that helps keep other things in the cooler cold. If you like chili, you can also make that ahead of time. For breakfast, we have cereal and milk, eggs, and pancakes. If you have electricity on your campsite and if you can invest in a griddle for about $20, you can make a lot of different things. Also, a camp stove is invaluable. A Coleman five-gallon water bag set up in an out-of-the-way place is handy for washing dishes and saves trips to the dishwashing area at the campsite.
Jean
"Omelets in a Bag" Are Fun
A fun camping breakfast is to make "Omelets in a Bag" for breakfast or even for dinner. Use sealable plastic freezer bags. First, you crack two eggs into the bag and then seal it up and let the kids squish them until the eggs are scrambled. Then open the bags up and add cheese, ham, onions, salsa, and anything else you like (great for any leftovers you might have from last night's dinner). Seal them up and put them into a big pot of boiling water. You can cook as many as eight at a time in a big stock pot. Cook for exactly 13 minutes and then remove the bags. Open, pour onto a plate, and eat!
Jen in Aptos, California
Visit Pinterest for Great Ideas
Go to Pinterest and search for camping recipes and camping hacks. You will get a ton of ideas.
L
It's Easier Than You Think
Cooking outdoors is much easier than you think. Here are a few ideas that will work no matter what.
A few favorite recipes:
Fresh eggs (from a farmer, not a store) that have never been washed and/or refrigerated are safe to keep in that state. These work great for camping. A breakfast of hash browns, eggs, and even toast if desired. There are a lot of options for non-perishable bacon off the shelf. It just takes a grate for on top of the fire and a skillet. Be sure to slice the potatoes thin and have either oil or butter for the base of the pan. There is a convenient squeeze margarine available that keeps for several days.
If there's no refrigeration, check out the prepackaged meats in stores on shelves with dry goods. Chicken, tuna, and more are available. Grab a box/bag of "add water and meat" dishes (jambalaya, noodles, etc.) and cook in one pot according to directions. Add meat from the shelf stable pack and enjoy. Want a cheesecake for dessert? This is also simple. Use powdered milk with water and an instant mix. Enjoy!
Don't like flatbread? Tortilla shells work great for sandwiches.
I know there will be tons of ideas. These are three that work with no refrigeration to help provide tasty meals. If you have some aluminum foil, google foil dinners for hundreds of great recipes. Dutch oven cooking is also fun, simple, and tastes great. Try one or two new things the first time out and you will learn how much fun camping can be. If you try all new, never before tried skills, it can really be a downer. If time allows, try out the new things at home once or twice, especially if you can give Dutch oven cooking a shot. You will learn your family's tastes.
Lucinda
Make Breakfast Cookies for an Easy, Quick Breakfast
We camp a good bit. I always prepare breakfast cookies to take for our breakfast. For lunch, I make chicken salad, pimento cheese, and pasta salads to take along for an easy quick fix. Then at night, we fire up the grill for burgers, chicken thighs, or hotdogs. I always prepare as much as possible before hand to take, so I will not be cooking the entire time. Also, freeze huge blocks of ice in empty milk containers to use in your coolers. The large blocks do not melt as fast as cubes and will keep your food colder. Use just one cooler for all your foods and another for drinks.
Lynne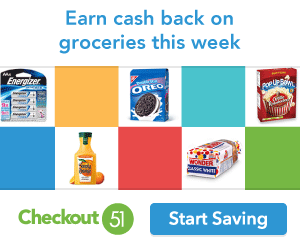 First Timers Should Keep It Simple
If this is your first time camping, and you have access to a plug (many campsites offer this option), then I would suggest using a slow cooker to cook your meals and only plan fun (but not vital) foods to be cooked over the fire. This takes the pressure off of providing meals over a fire for first timers. Meals such as chili can be made entirely from canned goods, but if you prefer fresher ingredients, you can make it ahead, freeze it in a zipper bag, and then put in the slow cooker on the night you needed.
In addition to your slow cooker meals, you can cook sides over the fire, such as instant biscuits you can take out of the package and wrap on a stick to put over the fire, the traditional s'mores that everyone loves, etc. Be sure to bring extras because children have just as much fun dropping food into the fire as they do cooking over it.
Rachael
Find Resources Online
Looking for a good site for camping recipes? You'll find a good one that I've used at HappyMoneySaver.com.
Sherri
Invest in a Pie Iron
There is so much you can do with camp cooking. I recommend that you prepare as much as you can at home. If a recipe calls for chopped onions, then chop them at home before your trip. Also, I would suggest buying a couple of those pie irons (they come round or square). We prefer the square and our favorite recipe is doing individual pizzas over the camp fire. We use premade pizza crust (thin ones are the best) cut to fit the pie iron one for the top and one for the bottom. Use squeezable pizza sauce and any fixings you want on your pizza. Kids love it because they can make their own. And you can make pies with biscuits and pie filling or grill cheese. There is really a lot of things you can make using these. Check out Pinterest for really cool ideas. Also, I suggest you check out KOA.com.
Sherry
Practice First
Do an overnight "camping experience" in the backyard or a local area before you try to go out for three days. If you haven't set everything up before, it is a great way to ensure everything works and that you know how to use the gear. You can also cook a few of the recommended recipes.
Howard
Join the Converstation on Facebook!
Take the Next Step:
Share your thoughts about this article with the editor.