---
Is Grinding Flour Cheaper and Healthier than Commercially Prepared Flour?
by Dollar Stretcher Contributors
---
Is Grinding Flour Cheaper and Healthier than Commercially Prepared Flour?
While searching to find healthier, cheaper ways to feed my family, I came across the idea of milling or grinding wheat into flour. Has anyone ever done this and do you think it is a healthier alternative to buying commercially prepared flour? And what about cost? Is it cheaper?
Laura
How to Make Oat Flour
I've not used wheat, but I have used rolled oats. I ground them in a food processor for oat flour. It had a very light texture and taste for the recipe that called for it.
Christine in Pittsburgh, PA
Consider Start-Up Costs
It can be cheaper and it's definitely healthier, but it will take a while to get over the start-up costs of buying the equipment. You also have to ask yourself where you're going to get the fresh grain. Will you buy it (a recurring expense) or turn a strip of your yard into a grain field? Once people start DIY like this, they seldom go back, but it may be possible to get a used grain mill from an estate sale. Used equipment is usually cheaper but then you don't have the reassurance you get from knowing it arrived at your house complete with all parts, a user manual, and maybe even a warranty. You also need to ask yourself if you want your mill to be manual or electric.
If you decide to go the more financially sustainable way and grow your own grain, you need to learn about when it's ready for harvest, how many days you have to let it dry, how you will thresh the grain from the stalks, and then how to store your grain. You should save out about six pounds of grain per 20x50 plot to plant next growing season since that should get you around 50 pounds grain to harvest. For the grind itself, it's about one cup of grain to get one cup of flour. For more DIY flour from planting to grinding, try websites like MotherEarthNews.com.
Jenn
Been Grinding for Years
I've been grinding my own flours for several years and it's made for a significant savings, especially in bread. I figure that store-bought bread costs about four to five times more, and you can make several loaves at a time to freeze. One can grind any dry grain, bean, or anything else that needs to be floured to use for any recipe. For example, I made cornbread with ground corn and ground soybeans. You might be able to find an electric grinder at an estate sale. A manual grinder is nice to have in the event the electricity goes off, but, it's time-consuming and you might get discouraged. Be sure to measure the water temperature when adding yeast. You can be real creative with recipes, it's a lot healthier, and you'll have flour whenever you need it.
Joyce in Fremont, CA
Buy Flour Locally
I have thought about grinding my own flour in the past. However, there are a couple Amish farms and stores within 25 miles, so we buy flour from them. They grow it themselves without chemicals and then grind it. Not only do they have white and brown wheat, but they also white and brown spelt flour. Their prices are fair, and they carry many other products that are hard to find like local honey and sorghum.
Judy
Hands Kneading Bread Dough photo from Shutterstock
Be Ready to Work
I did this a few years back. It is a lot of work and you really have to watch for bugs. I went to the hometown elevator after harvest and bought a five-gallon bucket of wheat and ground it. I had to grind it at least three times to get it fine enough to use in bread. My mill may have been at fault here. I kept the surplus in the freezer until needed. It made heavier bread, but my family liked it. I don't know that it saved money. I did it because I like to go as natural as possible.
Louise
Enjoy Savings and Get Quality
Considering the quality, you save money. I did grind my own flour for years using the same mill. I still have the mill, but now I bake so little that I just buy my flour. Freshly-ground flour has the best taste if used right away.
I bought my wheat through a group of Latter Day Saints. It was the best price and excellent quality. Some food co-ops will sell you organic wheat by the sack if you prefer that.
Sandra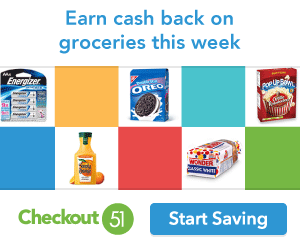 Home-Milled Flour Is More Nutritious
Home-milled flour is not only whole-grain by default (as one cannot make "white" flour without the aid of specialized machinery), but it is healthier than whole-grain flour purchased at the store. The vitamin E in wheat germ (and likely other nutrients) begins to degrade a few hours after grinding, so bagged flour that has been sitting on a shelf for days or weeks may well have lost most of its beneficial nutrients. In terms of cost-effectiveness, there is an initial investment in a grain mill and whole wheat berries must be purchased at regular intervals, so at what point one begins to save money (if at all) likely varies widely depending on the cost of these. But if you consider nutrition and long-term health an investment, the benefits outweigh any extra expenditure.
You will find that owning a grain mill opens up a whole new range of possibilities. Not only can you make bread from a variety of fresh-milled flours (e.g., wheat, spelt, popcorn, legumes, quinoa), but you can also make whole-grain pasta, cookies, cakes, and anything you might have made with store-bought flour or purchased ready-made. More information on nutrition and recipes can be found TheBreadBeckers.com.
Terry in Hoschton, GA
Take the Next Step:
Have an idea that we didn't include? Send it to us and we'll add it to the article.
Tools for Reducing the Food Budget