---
No need to heat up your kitchen
Easy, Affordable Summer Dinners
by Leanne Ely
---
Sometimes it's just too darn hot to be in front of the stove. Am I wrong?
On those hot summer nights when you can't stand the thought of turning on the oven or standing in front of a hot grill, it's important to have a good arsenal of easy recipes, so you don't resort to either starving or ordering takeout.
Today, I'm going to share five of my favorite, easy-peasy, go-to ideas for summer suppers. And none of them involve heating up the house!
Slow Cooker Roast Chicken
If you have a chicken all ready to go in the oven, but you can't stand the thought of turning on those elements and roasting your entire family along with the bird, enlist the help of your trusty slow cooker. Recent information tells us that cooking a whole chicken in the slow cooker is unsafe because it's difficult for the entire bird to completely cook through with this cooking method. To be safe, cut the chicken into pieces and slow cook it that way.
Remember that you can also use your slow cooker to prepare baked potatoes and other veggies without having to turn on the oven.
Cobb Salad
Get some fresh romaine lettuce, spinach, or whatever other greens you like. Cook up some bacon and chop into bite-sized pieces. After you cut up some leftover chicken, boil a couple of eggs, and chop up some tomato and ripe avocado, you're basically done. Put the greens in a salad bowl and dress them in homemade vinaigrette. Then, compose the other ingredients nicely on top of the greens or separately on a pretty plate, along with some bleu cheese (or other cheese of your choice). Enjoy!
Stir Fry
Grab whatever veggies happen to look good to you and make a tasty stir-fry. If you have some thawed-out protein, that's great! A stir-fry can easily be catered to your personal tastes depending on the meat, vegetables, or sauce you use. Plus, you're done in roughly 20 minutes, using only the stovetop. If you have the energy to cook a pot of quinoa to serve with the stir-fry, go for it! If not, it tastes fine on its own or with a big salad.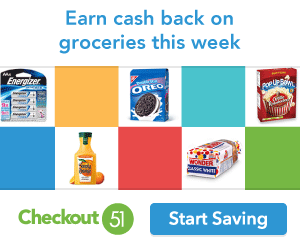 Omelet
Everyone loves breakfast for dinner, and the easiest way to use up leftovers and get dinner on the table is by whipping up a nice fluffy omelet. Heat some butter or coconut oil in your pan and add onions, peppers, potatoes, cooked ham, bacon, or whatever you like. When the veggies and meat are warmed up, add your beaten eggs. Served with a salad with a drizzle of balsamic vinegar and a crumble of goat cheese, this is a very yummy meal and it's ready in no time!
Gazpacho
All you need to make a raw vegetable soup is a blender and some vegetables. Chop whatever veggies you like (try tomatoes, cucumber, onion, garlic, and bell peppers) and put them in the blender. Add some tomato juice and puree the whole works. When the veggies are blended, add a bit of red wine vinegar and some olive oil. Top with salt and pepper. Serve and enjoy this refreshing cold soup.
Reviewed June 2017
---
Leanne Ely is a New York Times best selling author of Body Clutter and the popular Saving Dinner cookbook series. According to Woman's Day Magazine, she is the expert on family cooking.
Leanne's syndicated newspaper column, The Dinner Diva can be found in 250 newspapers nationwide and in Canada. Her vast broadcast experience includes media satellite tours, QVC several times as well as guesting on several national television shows, including HGTV's Simple Solutions, ABC Family's Living the Life, Ivanhoe's Smart Woman, Small Talk for Parents and Talk of the Town. She has guest chef-ed on the cooking show, Carolina Cooks and has taught cooking classes all over the country for Bloomingdale's.
In addition, she is a seasoned radio personality. Leanne's own radio show, Heart of A Woman aired during drive time in two major California markets, Los Angeles and San Diego. Her current show, The Dinner Diva is one of the top Blog Talk Radio shows on the Internet.
On the Internet, she pens the Food for Thought column for the immensely popular, FlyLady.net, with over half a million readers weekly. She has been featured in Woman's Day magazine, the Chicago Tribune, St. Petersburg Times, Orange County Register - to name a few. Additionally, she is a sought after speaker and has spoken all over the country, with keynote addresses to corporate and non-profit entities. SavingDinner.com. Visit Leanne Ely on Google+.
Take the Next Step:
Discover more slow cooker recipe ideas in the Dollar Stretcher Library.
Whether it's chicken or ribs you're cooking, a great BBQ sauce always makes a great summer meal even better. Check out these recipes for homemade BBQ sauce.
Join those who 'live better...for less' - Subscribe to The Dollar Stretcher newsletter, a weekly look at how to stretch both your day and your dollar! Subscribers get a copy of our ebook Little Luxuries: 130 Ways to Live Better...For Less for FREE!
Share your thoughts about this article with the editor.
Tools for Reducing the Food Budget