---
We compare prices to see the difference
The High Cost of Convenience
by Joel Fink
---
It's nice to just toss that detergent pod into the washing machine. It's much easier than using the cup to measure out the liquid detergent. But you might want to ask yourself, "How much am I paying for that convenience?" Let's take a closer look.
Here are some recent prices from Walmart.com. (Note: Of course, prices change, but this will give you a sample of the pricing relationship between products).
A bottle of Tide® Simply Clean and Fresh Refreshing Breeze liquid laundry detergent, 138 fl. oz., at Walmart.com costs $9.93 and washes 89 loads. That equates to 11.2 cents per load. A package of Tide® Pods laundry detergent, 81 count, at Walmart.com costs $19.97 and washes 81 loads. That equates to 24.7 cents per load.
In this case, the cost per load for the pods are over two times the cost of the liquid detergent per load!
The cost of convenience doesn't just impact laundry.
Money in Piggybank photo from Shutterstock
A package of Folgers® Classic Roast® medium ground coffee, 30.5 oz., at Walmart.com costs $8.47. At roughly half an ounce per cup of coffee in a drip coffee maker, that comes to about 13.8 cents per cup. A package of Great Value® Donut Shop Blend Medium Roast Coffee K-Cup Packs, 0.38 oz. for 48 count, at Walmart.com costs $14.98. That comes to about 31.2 cents per cup.
Once again, the cost per cup of coffee for the K-Cup maker in this example costs over two times the cost per cup compared to the drip maker.
Granted, most people don't make one cup of coffee in a drip coffee maker. However, if you are going to drink a couple of cups or are making coffee for more than one person, the cost per cup for the drip coffee is much cheaper.
Probably the most familiar "convenience choice" that people face is food.
Diana Sagers from Utah State University Extension has written an article on the topic of convenience regarding food preparation.
Shop smart with great cash back offers on your favorite brands at your favorite grocers.
Better than coupons. Join Ibotta today.
In her article, she shows the relative cost per serving of several common dinner entrees (e.g., tuna noodle casserole, lasagna, chili macaroni helper, fried chicken, tacos, etc.) between scratch and various other convenience options. As you might expect, the scratch options usually come out cheaper per serving (and are often more nutritious).
Of course, there is a trade off in the time and effort that it takes to prepare a meal from scratch versus grabbing a heat and serve alternative or driving through the local fast food restaurant. You can also lose some of the cost advantage of scratch if you end up throwing out food because it didn't get eaten quickly enough.
Also, be careful of those "already prepared meals" that you find in your grocery store.
Consumer Reports did a recent study of the healthiness and cost of convenient "ready to eat" meals.
They found:
Freshly prepared items don't always mean fresh ingredients.
They often contain a lot of salt.
Grocery stores are not required to provide nutritional information for these products.
The portions offered can be larger than what is healthy for you.
The cost can be high, often twice as high, as homemade.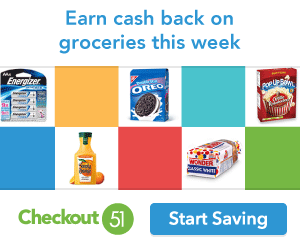 Granted, people today live busy lives. They work long hours, tend to child care and household chores, and keep up with family commitments. Time-saving conveniences often seem more like necessities than conveniences. However, the cost can be high.
Your budget can benefit if you take steps to reduce a few of the more expensive conveniences.
Include your child, or partner, in meal preparation to turn cooking time into quality time.
Put portions of that lasagna into small containers after dinner to encourage leftovers to go into school or work lunches tomorrow.
Buy one, reasonably priced, ready to eat item like a rotisserie chicken. Prepare the side items yourself and use the chicken for more than one meal.
Sometimes, quick and convenient solutions are worth it. Just be sure to do the math once in a while. Make sure that you aren't paying too high of a cost for that convenience.
Updated November 2017
---
Take the Next Step:
Choose one of your go to convenience items and do the math. Is the convenience really worth the cost?
Now that you're saving money daily, decide where you're going to save it. You'll be surprised at how quickly it adds up!
Discover savvy ways to trim the fat from your food budget by visiting the Dollar Stretcher Library.
Join those who 'live better...for less' - Subscribe to The Dollar Stretcher newsletter, a weekly look at how to stretch both your day and your dollar! Subscribers get a copy of our ebook Little Luxuries: 130 Ways to Live Better...For Less for FREE!
Joel Fink is a retired CPA and financial services executive living in Dallas, Texas.
Share your thoughts about this article with the editor.