---
How an underpaid single mom of 2 fed her family
Creative Grocery Budget Stretching
contributed by Earlene W.
---
This article on food budgets is good, but you can go much farther. If you take for granted that the mother in this story has come upon a sudden financial emergency and lives in an urban area with no access to a community garden, there are additional ways she can obtain food for her family. And she can make meals even if not a "great" cook.
The most obvious omission in this story is that the cash economy is the only thing many urban people know, but the non-cash economy is alive and well and she is not alone in needing food on an emergency budget.
This mom can go to the library to obtain Wi-Fi if necessary, or use their computers and go to websites like WhyHunger.org for a list of local food pantries and food resources. She can go to FoodSwapNetwork.com to see if there is a local group (she would need to make a dish that others want, like fresh bread or fruit syrup) and exchange it for vegetables and fruit and much more. She can go to Freecycle.com for no-cost household items that might free up some other expense (you can ask for what you need as well as search what is available), and finally go to Craigslist.com for free items or to barter. This morning, in one hour on Craigslist, I found, for free, four pounds of fresh white rice, five cucumbers, a box of kitchen pantry items because someone was moving, two free roosters, and two free rabbits. (I also found two offers for ten pounds of cat food, so even the cat gets to eat.) Now, I know she might not be into butchering these animals, but she can barter them on Craigslist. One of the roosters was a fancy breed. She can also take something fancy from a food swap and use it to barter with friends, family, or neighbors.
Money on Plate photo from Shutterstock
Posting a barter notice at the local supermarket for weeding services in exchange for vegetables is easy. You don't need to drive to a farm. You can offer to volunteer at a booth at a farmer's market in exchange for food. I'd try for a meat-seller first.
As for actual food prep at home, there are so many recipes and strategies that save money and don't need expert cooking skills. One peach is all you need for a batch of fruit fritters. One banana and a packet of Jell-O give everyone dessert. Iced tea can replace soft drinks. Biscuits can replace bread, and they make great sandwiches. A "bone bank" in the freezer can be used to make broth for a potato soup. The possibilities go on and on.
Take the TDS Pantry Challenge.
Clean out that pantry, fridge and freezer and see how much extra cash you can free up this month!
Of course, it goes without saying to buy flour, potatoes, sweet potatoes, rice, beans, sugar, powdered or canned milk, and so on for the whole month. You can even make your own baking powder! Seasonings can come from the spice drawer. Fresh is nice, but dried that is already in the house is fine.
And while at the library, borrow foraging books. The best known are the Euell Gibbons books Living The Good Life, Stalking The Wild Asparagus
, and Stalking The Blue-Eyed Scallop
. There are other ones, but his are the classics. If this mother doesn't feel comfortable foraging, she can try bartering something she makes for foraging lessons using the above suggestions, or perhaps find a forager who will swap. Or she might find foraged items at a food swap.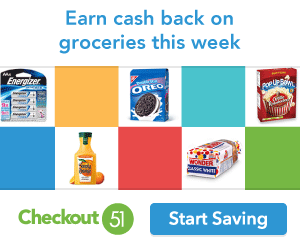 And there's always fishing. Surely she knows someone who likes to fish!
Why have I spent so much time thinking about this? There was a time when I was a single mother of two small children, underpaid, holding two jobs, and battling custody in a divorce proceeding. Those days are long gone, but I gained confidence in my own competence and resourcefulness that I still carry with me. I see the cash economy for what it is, inherently impermanent and unstable. As a result, I am seldom afraid of anything.
---
Take the Next Step:
Share your thoughts about this article with the editor.
Tools for Reducing the Food Budget