---
We calculate what convenience is costing you
Foods You Should Stop Buying and Start Making
by Chelsea Stefani
---
It's no secret that a family's budget can be eaten up by their grocery bill. I'm sure you've thought of everything to save, but have you tried cutting back by making certain foods at home? Although it might seem easier to grab a box or jar of something, making food from scratch can be a breeze, and it's usually much cheaper and tastier. Here's a list of foods that I love to make, along with a few recipes to get you started and approximate breakdowns of how much you'll save:
Vegetable Stock
I was buying organic veggie stocks at $4 for a meager 32-oz. container before learning what a tremendous waste of money it was at 13 cents per ounce. Even the cost of leading, non-organic stock brands are overpriced at roughly $2.72 per 32 ounces, which is 9 cents per ounce. While those prices don't sound awful, they can't compare with making it yourself at roughly 4 cents per ounce and $1.28 for 32 ounces. I learned that it's not only cheap to make stock, but it is simple, too. Just grab whatever vegetables you have, throw them in a pot of water, turn the heat on low, and just walk away. Here's a great recipe and a price breakdown:
1/2 pound of carrots at $1 per pound (or 50 cents)
1 bunch of parsley at $ 1 per bunch
8 oz. of Portobello mushrooms at $1.98 per package
2 onions at 33-cents each (or 66 cents)
4 cloves of garlic at $1 per head (about 30 cloves) (or 13 cents)
1 Tbsp. peppercorns at $5 for 7 oz. (or 70 cents)
Place all the ingredients in a large stockpot that can hold up to, or more than, 128 fluid ounces. Fill the pot with water and bring the mixture to a boil. Lower to a simmer and let the liquid reduce until a robust color and aroma have developed. Remember to use what you have, find substitutions if you need to, and always use leftover bones and carcasses for meat stocks. For me, this recipe yields over 16 cups of stock, and I make it even cheaper by growing some of the ingredients.
French Fries and Potato Chips
Not only are frozen French fries expensive, but they also taste cheap. Every time you buy a leading brand of fries, you waste roughly $2.59 for a 28-ounce bag. If you're an avid grocery shopper, you may already realize that a 5-pound bag of potatoes only costs about $2.55. That means you can have 5 pounds of fresh, delicious fries for about the same price as 2 pounds of frozen ones. The same goes for everyone's favorite snack, namely potato chips. Name brand chips cost about $2.48 for 8-ounce bags and a 5-ounce bag of organic kettle chips can run you higher. Even if you bought an organic bag of potatoes at $6 for a 5-pound bag, you'd only be paying 64 cents for 8 ounces of homemade, organic chips. I usually make fries by coating them in a little olive oil mixed with spices and herbs and baking them at 400 degrees Fahrenheit. Chips are just as easy to make in the same way when sliced thin, but they usually take longer.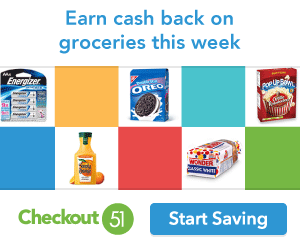 Buttermilk
I couldn't believe how much I was spending on buttermilk and how fast it seemed to spoil before I could use it all. I was buying organic, so I was spending $4 a quart, but regular buttermilk is still pricey at about $2 a quart. Finally, I learned a simple trick to eliminate the expense of buttermilk altogether. All you need to do is pour an 8-ounce cup of milk, mix it with a tablespoon of vinegar, and let it sit for 30 minutes. It's not an exact duplicate of buttermilk, but a close approximation. The milk will roughly cost you about $2 for a non-organic half gallon, making it 3 cents an ounce and vinegar can be bought by the half gallon for about $3 or less at 5 cents an ounce. Ultimately, a quart of homemade buttermilk will only cost you 96 cents. If your milk is organic and $4 for a half gallon, you will pay $1.92 instead. I use this recipe for buttermilk biscuits with great success.
These are just a few of the foods you can start making to replace the store-bought versions that waste your money. Some others that aren't listed include salad dressings, infused oils, butters, salts, veggie burgers, etc. The list of money-saving recipes goes on. So, the next time you write your grocery list, go through each item and ask yourself, "Can I make this cheaper myself?"
---
Take the Next Step:
What item will you stop buying and start making?
Discover savvy ways to trim the fat from your food budget by visiting the Dollar Stretcher Library.
What can you do with the money you save? Use our simple tool to find the best savings or money market account rates. It's completely private, easy to use and you'll know what rate is available to you in seconds!
Join those who 'live better...for less' - Subscribe to The Dollar Stretcher newsletter, a weekly look at how to stretch both your day and your dollar! Subscribers get a copy of our ebook Little Luxuries: 130 Ways to Live Better...For Less for FREE!
Share your thoughts about this article with the editor.
Tools for Reducing the Food Budget