---
Duplicating brand name goodies
Advice from Mom: Mom's "Knock-Off" Recipes
by Rae Osenbaugh
---
Some of my favorite recipes are those duplicating brand name goodies--I think the first time I realized I could make the very same "special sauce" that McD's uses on their hamburgers, I was hooked! I'm always looking for additions to my collection: send them my way, and I will pass them on for everyone to enjoy!
A friend on the internet, Donna Godfrey, gave me this recipe--I fixed them and are they good! Close enough to taste like a peanut butter cup and the kids just love them!
Peanut Butter Specials
1 cup peanut butter, chunky or creamy
1 1/2 cup graham cracker crumbs
1 cup butter, melted
1 cup powered sugar
2 cups milk chocolate chips
In large bowl, mix peanut butter, cracker crumbs, butter, and sugar. Pat firmly in a 9x9 inch dish and chill.(it is rather soft at this point) Chill until firm. Melt chocolate chips and pour over firm mixture. Spread and return to fridge to firm. To serve bring to room temperature and slice into squares. It will be eaten!!
Here's another offering from Donna--it's not a copy-cat recipe, but good enough to become a favorite! She says it freezes well, so make enough to save for later....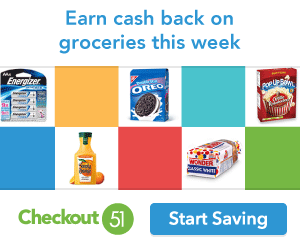 Potato Cheese Casserole
350 degree oven
2 1/2 pounds peeled and cubed potatoes
2 cups cubed mozzarella cheese
1 15 0z. carton of ricotta cheese
1 cup Romano Cheese
1 cup sour cream
1/4 cup finely chopped onion
3 tablespoons chopped parsley
1 teaspoon basil
1 garlic clove, minced
salt and pepper to taste
1 1/2 cups shredded Swiss cheese (divided) 1/2 cup cheddar cheese, shredded
1/4 teaspoon paprika
Cook potatoes until tender. Drain and set aside. In a large bowl combine next 10 ingredients and 1 cup Swiss cheese. Mix well and fold in potatoes. Spoon into a 13x9x2 greased baking dish. Bake uncovered 30-35 minutes. Top with remaining cheese and paprika. Return to oven until cheese melts. Let stand 5 minutes before serving. 10-12 helpings.
Just remember what Garfield the cat said: "Avoid fruits and nuts. You are what you eat!"
Have a good week! -Rae
---
Rae is a mother and grandmother who graciously shares her experience with us on a regular basis.
Take the Next Step
Watch how-to-cook video clips of foolproof recipes and cook with confidence. Try AmericasTestKitchen.com free!
Could spending 5 minutes reading a newsletter twice a week save you time and money every day? Dollar Stretcher Tips readers think so. Subscribe and find out how many ideas stretch your day and your dollar! Subscribers get a copy of our ebook Little Luxuries: 130 Ways to Live Better...For Less for FREE.
Tools for Reducing the Food Budget