---
A Grocery Pricebook
by Gary Foreman
---
Dear Dollar Stretcher,
I just read an article where someone mentioned a grocery "price book" that her husband had taped a cheapie calculator to. What exactly is that? How do you set it up? Thanks.
Lisa T. in Fullerton, Calif.
Thanks for asking! A grocery price book is one of the most valuable tools that you have in saving money. And one of the easiest and cheapest to use. Your food budget is a great place to cut spending. Unlike some other areas (housing, transportation) you can make changes without making major adjustments in your life. You can do some small things that will add up over a period of time.
The savings can be substantial. If you're like the average family, you spend about 7% of your money on food eaten at home. (source: U.S. Statistical Abstract) That means that a family with an income of about $40,000 will spend nearly $2,800 on groceries. Using a grocery price book is an excellent way to save some money without hurting your lifestyle.
To see how it works, let's look over the shoulder of a professional purchasing agent. They work for a company that will spend over $10 million every year. And the buyer is measured in large part by how much money they can save the company through lower prices. So how do they do it?
Woman Grocery Shopping photo from Shutterstock
First, they know when they'll need more of a given item. It may be this month or next, but they know when more is needed. It's important not to run out. That puts them in a situation where getting a good price is not the main goal. Getting some "now" is more important than price. Our buyer knows that's a good way to waste money.
If you look around a little you'll find a 'buy history' for each item they buy. It may be on index cards or even on the computer. But no self-respecting buyer will work without it. Why? The answer is simple. A buy history gives the purchasing agent a wonderful tool to save money and make good decisions. The history will tell when, where, how many and at what price the item was purchased. It may even include information from times that the price was checked but the item wasn't bought.
At a glance, the buyer can tell how many they buy at a time. He knows if the price has been going up or down. Is it time to check the price at a different supplier? Is there a good time of the year or month to buy the item? Do you save money with larger quantities?
Armed with that information, the purchasing agent will do their shopping. They can quickly spot a good deal. Sometimes the price will cause them to 'stock up'. Because they know what they have been using and what they expect to use, it's easy to decide how much they want to buy. Conversely, they can tell when it's best to only buy the minimum amount because the price is too high.
Another advantage is that they can benefit from seasonal savings even if they won't need an item now. If an item is cheapest in September and they always buy in November, it's a good idea to buy early.
What does all of that have to do with Lisa's price book question? Everything! The price book is just a home grown version of the purchasing agent's buy history. And your menu plan is like their forecast. It's a little less formal, but contains all the same elements.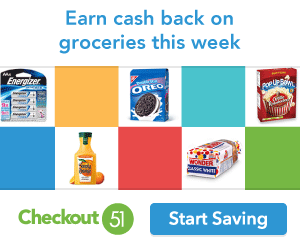 In it's simplest form a price book is usually either a spiral or loose leaf notebook. It can be 5 x 7, 8 1/2 x 11, or any other size that's convenient for you. The idea is to have something that you can take with you and use when you're grocery shopping.
You want to divide it into parts that are roughly equal to the sections of the store. Meats, dairy, beverages, cereals, etc. Make the categories suit your preferences. The goal is to be able to find an item in your book with a minimum of effort while you're in the store.
Each item that you regularly use at home will have it's own page. On that page you'll have a record that's just like the buyer's history. You'll list the date, store, size and unit price. If there's something interesting about a price enter it even if you don't buy the item.
It won't take long to have a good idea of what each item should cost. You'll begin to spot trends in pricing. If you shop at more than one store (and you should) you'll see that some items are cheaper in one store while others are best bought at a different market. And your information will get better with age. The longer you keep a price book, the easier it will be to spot trends and bargains.
You'll quickly be able to tell the real sales from those that are more headline than savings. But you'll also know when you're looking at a real bargain and be able to make a 'stock up' decision on the spot. Having a menu plan will also help you 'forecast' your usage of an item.
Many shoppers keep a cheap calculator with their book. It allows them to compare prices on a per unit basis. Don't know about you, but I never learned to multiply or divide by 16 in my head!
OK, so it's simple and inexpensive. What's the payback? Well, some claim savings of 30% after they've been using the system for awhile. That seems a bit much, so let's just say you save half of that or 15% on your bill. That would cut that 7% grocery expense by about 1%. Or if you were that typical family at the beginning of the story you'd save about $400 year. That's not too bad for an investment in a $3 notebook!
Thanks again to Lisa for an excellent question.
---
Gary Foreman is a former financial planner and purchasing manager who founded The Dollar Stretcher.com website and newsletters in 1996. He's the author of How to Conquer Debt No Matter How Much You Have and he's been featured in MSN Money, Yahoo Finance, Fox Business, The Nightly Business Report, US News Money, Credit.com and CreditCards.com. Gary shares his philosophy of money here. Gary is available for audio, video or print interviews. For more info see his media page.
Take the Next Step
Stop struggling to get ahead financially. Subscribe to our free weekly Surviving Tough Times newsletter aimed at helping you 'live better...for less'. Each issue features great ways to help you stretch your dollars and make the most of your resources. Subscribers get a copy of Are You Heading for Debt Trouble? A Simple Checklist And What You Can Do About It for FREE!
Discover savvy ways to trim the fat from your food budget by visiting the Dollar Stretcher Library.