---
Homemade Breakfast Bars
---
Homemade Breakfast Bar Help, Please!
Does anyone have recipes for breakfast bars or cookies that are nutritious, and that my children will like?
JT
Breakfast Bar Cookie Recipe
This is an easy recipe that can be made ahead of time and my kids really enjoy.
Breakfast Cookies
Makes 24
131 calories, 7g fat/cookie
(This may seem like alot of fat, but for normally active children, it usually is not a problem. Just balance with lowerfat foods, fruits and veggies, the rest of the day.)
3/4 c flour
1/2 t cinnamon
1/2 t baking powder
2/3 c butter or margarine, softened
1/3 c brown sugar
1 egg or equivalent egg substitute
1 t vanilla extract
1 medium apple
1 1/2 c quick-cooking oatmeal
1 c colby or cheddar cheese, shredded
3/4 c raisins
Preheat oven to 375 degrees. Mix together the flour, cinnamon and baking powder. Stir in the butter/margarine, brown sugar, egg and vanilla. Peel and core the apple; chop it into small pieces or shred it. Add apple pieces, oatmeal, cheese and raisins. Stir. Place large spoonfuls on an ungreased cookie sheet. Bat at 375 for 15 minutes. Store in a covered container in the refrigerator.
Another idea is to make a batch of pancakes and either refrigerate or freeze them (depending on how fast you will use them up). Pop them in the microwave to reheat and let the kids enjoy. You can also add a sasuage link and roll the pancake around it. Great for that on the go breakfast.
Anne
Granola Bars photo from Shutterstock
Oatmeal Raisin Breakfast Bars
3/4 cup brown sugar
1/2 cup sugar
1/4 cup margarine
3/4 cup applesauce
1 egg
3 TB milk
2 tsp vanilla
1 1/2 cup all-purpose flour
1 tsp baking soda
1 tsp cinnamon
3 cups oats, uncooked
1 cup raisins
Heat oven to 350. Beat sugars anad margarine together. Add applesauce, egg, milk and vanilla. Add combined flour, baking soda, and cinnamon. Mix well. Stir in oats and raisins. Spread dough into an ungreased 13 x 19 inch baking pan. Bake 25-30 minutes. Makes about 32 bars. These even hold together well enough for lunch boxes.
Anne W.
Granola Breakfast Bars
3 1/2 cups oats (quick or regular), toasted
1 cup nuts
1 cup raisins
2/3 cup butter or margarine, melted
1/2 cup packed bown sugar
1/3 cup honey, corn syrup or molasses
1/2 teaspoon salt
1/2 teaspoon vanilla
Toast oats by spreading on a cookie sheet or large baking pan. Bake at 350 degrees for 15-20 mimutes until lightly browned. This gives the oats a nutty flavor and helps the mixture stick together better. Mix all ingredients together in a large bowl with a wooden spoon. Press into well-greased 15x10 inch jelly roll pan. Bake at 350 degrees for 12-15 minutes. Cool and cut into bars when cool.
Variations: Substitute chocolate chips for raisins. Add 1/2 cup coconut. Substitute 1/2 cup sunflower seeds for the nuts.
Rebecca G.
A Whole Bunch of Ideas
Breakfast is so important for young children! There isn't any question that children who eat a nutritious breakfast do better in school. Good eating habits begun in childhood will stay with them their whole lives. Now, all we need to do is convince the children!
Here are several breakfast ideas that may tempt picky eaters:
Eat leftovers, such as leftover pizza, macaroni and cheese, tuna salad sandwiches, etc. Traditional breakfast foods are just that- traditions. Cold cereal is no more nutritious than a PB sandwich with a glass of milk and apple slices!
Yogurt with fresh fruit and granola
Apple cake. I bake up a batch in muffin tins, and freeze in individual freezer bags. They thaw in a few minutes in the microwave.

Mary's Apple Cake

1 cup sugar
2 cup flour (I use 100% whole wheat)
1 tsp. nutmeg
2 tsp. cinnamon
2 tsp baking soda
2 to 3 eggs
1/2 c. oil (or substitute 1/2 c. applesauce)
5 cup chopped apples (not too fine)

Mix all the dry ingredients together. Add oil, eggs and apples, mixing thoroughly. Bake in greased muffin tins, 350 degrees for aprox. 30 minutes.

Breakfast burritoes. Scramble a large pan of eggs mixed with potatoes.Serve in flour tortillas with grated cheese and mild salsa, sour cream. These do not freeze well, but will keep in the refrigerator for several days.
Waffle sandwiches. Make and freeze a large batch of (preferably) whole wheat waffles. Freeze them with wax paper in between each waffle to make it easier to remove. Toast two waffles, spread with applesauce, flavored yoghurt, or peanut butter and jelly
Orange Julius. Easy and quick to make. Serve with toast or oatmeal cookies (reduce the sugar in the cookies) for a complete breakfast.

1 cup milk
1 cup water
1/4 cup sugar
1 tsp. vanilla
12 ice cubes
6 oz. frozen orange Juice concentrate

Mix all ingredients together in a blender and serve immediatly.
Finally, be creative. Sometimes a childs favorite foods can be nutritionally improved by reducing fats and sugars, and served any time of the day!
Margo
No-Bake Granola Bars
Try this recipe for No-Bake Granola Bars from a recent issue of Southern Living magazine. Recipe submitted by Carol C. in San Antonio, TX.
No-Bake Granola Bars
2 1/2 c crisp rice cereal
2 c uncooked quick-cooking oats
1/2 c raisins
1/2 c firmly packed brown sugar
1/2 c light corn syrup
1/2 c peanut butter
1 tsp vanilla extract
1/2 c milk chocolate morsels
Combine first three ingredients in a large bowl; set aside. Bring brown sugar and syrup to a boil in a small saucepan over medium-high heat, stirring constantly; remove from heat. Stir in peanut butter and vanilla until blended.
Pour peanut butter mixture over cereal mixture, stirring until coated; let stand 10 minutes. Stir in chocolate morsels. Press mixture firmly into a 13x9-inch pan; cool in pan on a wire rack. Cut into bars.
Jim P
Breakfast Bars
1/2 cup butter or margarine
1/4 cup orange flavored instant breakfast drink
32 large marshmallows or 3 cups miniature marshmallows
1 cup raisins
1/2 cup peanut butter
4 cups Cheerios cereal
1/2 cup nonfat dry milk
Butter square pan 9X9X2. In large saucepan, melt butter and marshmallows over low heat, stirring constantly. Stir in peanut butter until melted. Stir in milk and breakfast drink. Fold in raisins and cereal, stirring until evenly coated. With buttered hands, pat evenly in pan. Cool thoroughly. Cut into bars about 1-1/2 X 1.
Jean
Homemade Granola Bars
These are very good but very time consuming as you must first make your own granola. These come from one of my food drying books by Deanna Long.
Crunchy Granola
4 cups uncooked rolled oats (not instant)
1 cup wheat germ
1/2 cup bran flakes
1 cup shredded coconut
1/4 cup sesame seeds
1/2 cup sunflower seeds
1/2 teaspoon cinnamon
1/8 teaspoon salt
2 tablespoons oil
1/2 cup honey
1/2 cup apple juice
1/2 cup brown sugar
2 tablespoons vanilla extract
2 cups chopped dried fruit
1 cup chopped nuts, if desired
Preheat oven to 300 degrees. In a large bowl, mix oats, wheat germ, bran flakes, coconut, sesame seeds, sunflower seeds, cinnamon and salt. In a small saucepan, heat oil, honey, apple juice and brown sugar until warm, stirring until brown sugar is dissolved. Remove from heat and stir in vanilla. Pour oil mixture over oat mixture, stirring well. Pour mixture into a shallow 9" X 13" or larger baking pan. Bake 25 to 30 minutes or until golden brown, stirring every 10 minutes. During the last 5 minutes of baking, stir in the dried fruit and nuts. Cool and store in airtight containers at room temperature. Use within 4 weeks. Makes about 9 cups.
Peanut Butter & Granola Bars
1-1/2 cups Crunchy Granola
2 tablespoons instant nonfat dry milk
2 tablespoons bran flakes
1/4 teaspoon cinnamon
1/8 teaspoon salt
1/4 cup raisins
1 teaspoon oil
2 tablespoons honey
1/2 teaspoon vanilla extract
1-1/2 teaspoons water
1/3 cup crunchy peanut butter
1 egg, well-beaten
Preheat oven to 250. Generously grease and flour an 8" X 8" X 2" baking pan; set aside. In medium bowl, mix crunchy granola, dry milk, bran flakes, cinnamon, salt and raisins. In a large bowl, combine oil, honey, vanilla, water and peanut butter. Stir to mix well. Gradually stir granola mixture into peanut butter mixture. Add egg and mix well. Press mixture into prepared baking pan. Bake 25 minutes. Cool 10 to 15 minutes in pan before cutting into 2" X 1" bars. For less chewy bars, place them in a food dryer at 130 degrees for 2 to 3 hours. Makes 32 bars.
I rarely get to make the granola bars. I have 3 boys and they put the granola into plastic bags and eat it as a snack. You certainly do not have to worry about keeping it around for 4 weeks. I'm lucky to have it for a couple of days. I also dry all my own fruit in the summer so this is not expensive. I also do not have to worry about the sulfites they put into commercially dried fruits.
Janine
Not a Bar, But It's Good!
While it's not a "bar", I do have a suggestion for a nutritious, quick breakfast your kids will probably love. It comes from The Zone web page and is a great way to make sure your getting a balanced meal cheaply (cheap is not something I generally associate with the Zone, but I feel a million times healthier).
Per Serving, mix 1 cup applesauce (preferably unsweetened), with 2 scoops of protein powder, 1 Tablespoon peanut butter and lots of cinnamon. The texture thickens up to a snack pudding texture and it's pretty tasty.
LJ
Try Muffins
This is in response to the person who needed recipes for breakfast items that kids would eat. I've tried several muffin recipes and these worked well, as well as being nutritious. You can bake the muffins and then freeze then individually. But I place the batter into the muffin pans, freeze the batter and when frozen pop them out and store in freezer bags. When I need them they can be thawed and baked at the same time by adding about 5-10 minutes to the baking time. I've included 2 recipes from the Living Longer Cookbook, my sons (1 and 3) love them and my daughter (12) passes them out the bus stop. Hope they come in handy.
Banana Custard Oat Bars
For oat bars:
2-3 tablespoons dark brown sugar
2 tablespoons unsalted butter or margarine, at room temperature
3 tablespoons vegetable oil
1 cup whole wheat flour
1/2 teaspoon ground cinnamon
1/4 teaspoon salt
1 cup rolled oats (old fashioned or quick cooking)
For filling:
1/2 cup coarsely chopped dried apple or pear (I make these with my own dehydrator as store bought ones are expensive!)
1/2 cup hot water
2 large bananas, peeled and cut into 1-inch pieces (a great use for over-ripe bananas)
1 large egg
2 large egg whites
3 tablespoons honey
1/4 teaspoon ground ginger
Preheat the oven to 375 degrees. Lightly grease a 9"x9"x2" baking pan. In a food processor, whirl the sugar, butter, and oil until smooth. Add the flour, cinnamon, and salt, then process, using on/off pulses, until the texture resembles coarse meal. Add the oats and process until just combined. Set aside one cup of the mixture for the topping and press the remainder into the prepared pan. (I've tried making these with my mixture, but the food processor works best.)
Bake the crust for 20 minutes. Meanwhile, prepare the filling. In a small bowl, soak the apple (pear) in the water for 15 minutes, then drain. Place the bananas, egg, egg whites, honey, and ginger in the processor and blend until smooth. Add the apples and pulse just until combined.
Pour the banana mixture onto the hot crust; sprinkle the remaining cup of oat mixture evenly over the top. Return to the oven and bake 15 minutes more or until set in the center. Let stand in the pan on a rack until warm, then cut into 16 squares. Will keep, tightly wrapped and refrigerated for up to 4 days. (I have frozen the bars individually and packed the frozen ones to thaw in my daughter's lunch bag and this worked well.)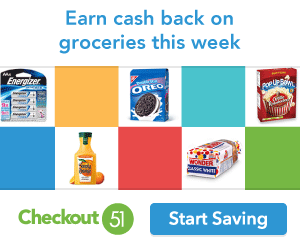 Oatmeal Breakfast Cookies
3/4 cup unsifted all-purpose flour
1/2 teaspoon baking soda
1/2 teaspoon salt
1/3 cup no-sugar-added apricot jam (I've used many other flavors and they work well.)
3 tablespoons vegetable oil
2 tablespoons honey
2 large egg whites
1 1/2 cups old-fashioned rolled oats (I've used quick cook and they worked fine.)
3/4 cup wheat germ
1/4 cup chopped walnuts or pecans (optional)
Preheat the oven to 350 degrees. Line 2 baking sheets with aluminum foil. On a sheet of wax paper, sift together the flour, baking soda, and salt.
In a large bowl, stir together the jam, oil, honey, and egg whites until combined. Stir in the flour mixture, oats, wheat germ, and walnuts (if desired). Drop the dough by heaping tablespoons on the baking sheet, spacing the mounds 1 inch apart. Bake for 17 minutes or until the cookies are set and browned. Let cool for 1 to 2 minutes on the baking sheet, then, transfer to wire racks to cool completely. The cookies can be frozen or stored in the refrigerator for up to 3 days. Makes about 24 2-inch cookies.
Mary Beth
Chewy Granola Bars
1/2 C Margarine, softened
1 C Light brown sugar
1/4 C Granulated sugar
2 T Honey
1/2 tsp vanilla extract
1 Egg
1 t Ground cinnamon
1/2 t Baking powder
1/4 t Salt
1 1/2 C Oats
1 1/4 C Crisp rice cereal
1 C Raisins or semi-sweet chips
Preheat oven to 350 degrees. In a mixing bowl cream margarine and sugars. Add honey, vanilla, and egg, and mix well. Combine dry ingredients and add to creamed mixture. Stir in oats and cereal. Add raisins or chocolate chips. Press into a greased 13x9x2-inch baking pan. Bake for 25 to 30 minutes, or until top is lightly browned.
Mrs. T. W.
---
Take the Next Step:
Discover savvy ways to trim the fat from your food budget by visiting the Dollar Stretcher Library.
It's tough raising kids today! You need every time and money saving idea you can find. That's why you'll want to get our free weekly Dollar Stretcher for Parents newsletter. You'll find great ideas designed just for parents that will help your family 'live better...for less'! Subscribers get a copy of our ebook Little Luxuries: 130 Ways to Live Better...For Less for FREE.
Share your thoughts about this article with the editor.
Tools for Reducing the Food Budget